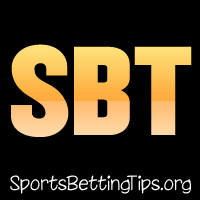 Follow @SBTSportBetting
An 0-2 record last night.
I probably should've known this would happened. When I wrote about the Raptors and how they have been right there with the Rockets over this recent stretch, I mentioned how they were underrated and what did I do? Underrate them. Classic. That said, this game was lost in the first quarter as the Raptors came out 32-16. Houston won every quarter after that and James Harden had a big game, but it was never enough.
We had the Lakers +7.5 in our other pick and they ended up losing by nine. This was another one that hurt as they had this one close, but they failed big in the fourth losing it 31-20. When the final score is 9 points difference, that hurts. That's the price you pay sometimes for betting on the young teams, they can't close it out.
Washington Wizards vs. Miami Heat Betting Tips:
This is a game where the schedule should play a big factor. Washington is playing their third in five nights, played in New Orleans last night and flew to Miami after the game. New Orleans to Miami sounds like an LMFAO song. They lost an hour on that flight and who knows if anyone decided to partake in the nightlife after arriving.
We know that Miami is locked in for this one. They have a one day rest advantage and are fighting for their playoff lives right now. After a rough start to the season, they have started playing really well at home. 5-1 in their past six and tonight is a great chance for another win. We're taking Miami -4.5 at home tonight.
Over the past 15 games, these two teams have the opposite records of one another (9-6 for Washington, 6-9 for Miami), but a lot of the underlying numbers show that the Miami team has actually been playing better. Bradley Beal can work magic, it seems. Miami has a better Defensive Rating and you have to like Hassan Whiteside versus Marcin Gortat and the way Justise Winslow has been playing. Miami feels like they are going to make some noise in the playoff race and I'm feeling good about them tonight.
Memphis Grizzlies vs. Dallas Mavericks Betting Tips:
Another brutal schedule game here, but this one is for the Grizzlies and may be worse than the previous. This is the fifth game in eight days, third in four and second half of a back-to-back for Memphis who flew in from Utah last night. Dallas has a three-day rest advantage here and should grab the win here.
Of course, this is a game between two tanking teams so it won't be pretty to watch. We might see some funky lineups, but the Mavericks -9 are a good play here. The Grizzlies will be without Tyreke Evans and Marc Gasol is doubtful. While Dallas may not want to dominate this game, they probably aren't going to have much of a choice. They are just a better team and have more NBA bodies to put on the floor. Sorry, not sorry. This could be a fun showcase for Dennis Smith Jr. against a sad sack group of point guards from Memphis.
Follow @SBTSportBetting