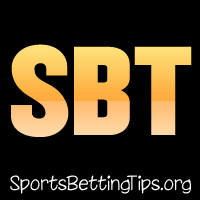 Follow @SBTSportBetting
We've been on an incredible run lately but unfortunately had a losing night last night.
Still it's been nice to inch closer to at least .500 on the season and it's been a good learning season. We went 10-2 last week which was good. I spent some time looking over the losing tips and so many of them were teams that we really know should be on our "do not bet" list. Warriors and Lakers for example, and Raptors in specific situations.
We've also had a nasty run of variance that I was hoping would even out. Not really the case but hopefully we rack up a solid month and get closer to a 50% record or at least go over it.
We had the Pistons +2.5 tonight but for whatever reason, that was a team that quite simply decided not to show up last night. They deservedley got thumped by the Nets.
We also had Jazz -3.5 and it was a disappointing performance from the Jazz considering their home record. Westbrooks deal with teh fans didn't help as that just seemed to motivate him.
It's Tuesday, March 12th with 7 games on the board.
Mavericks vs Spurs Betting Tips:
This is one of those games that just feels like a trap play. Mavericks on an absolute brutal run at the moment while the Spurs are killing it. It's one of those where the Spurs should win with ease but it just won't surprise me to see the Mavs win by like 15 points. That's basketball for you.
But I think we've got to take the Spurs here. I feel the Mavs in some games are playing their best basketball and it's just not enough.
Spurs meanwhile are coming off some huge wins including to the Bucks. They're on a tear as they are motivated to make the playoffs. Confidence is riding high etc.
It's one of those nights where if it doesn't come up you just laugh and say "Yep that's basketball" for you. The Spurs are a hard team to trust but based on their current form, I've got to back them.
https://www.Bovada.lvSpurs -4.5
Follow @SBTSportBetting