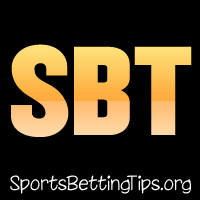 Follow @SBTSportBetting
Our killer March continues with a 2-0 night!
I was expecting Russell Westbrook to step up big for a fired up Oklahoma City Thunder last night and he did so. The Thunder ran out 108-96 winners to easily cover the spread. Westbrook himself popped up with a triple double and it was nice to see a solid contribution from Paul George.
We also had the Wizards -2. One of my favourite bets around this time. This team wants to be a playoff team? Then they have to go out and prove it on the court. Bradley Beal put up 23 points in a solid defensive effort as the Wizards defeated the Magic 100-90, with a great 4th quarter.
Love it.
Tonight we have 6 games on the board and a bit of an ugly night with the point spreads. Five of the games are 8 points or above. Yikes.
Just the one play tonight. It feels risky betting against the Thunder after last night and a solid outing from Paul George, but that's what I am going to do:
Pacers vs Thunder Betting Tips:
There's always the concern that the fired up Thunder continue where they left off in this road game and do the business against the Pacers. But I'm not sure that's the case.
I feel like that was an adrenaline fueled game and they will have a crash going into this one. It doesn't help that it's a schedule alert game on the 2nd half of a back to back.
Pacers have struggled against teams above .500 ever since losing Victor Oldaipo but this is a key game for them. But this is a massive game for them. They're holding that 4th spot in the East but the Celtics are snapping on their heels. They can also still catch Philly for 3rd spot.
They're a big home team and have a tough road trip coming up. You've got to think they're going to treat this game with the utmost importance tonight.
Of course you just never know. As seeding and home court really is a big factor in the NBA – if you've ever bet on the NBA playoffs then you know that – yet it's almost like the teams don't realize that and really don't treat it that way.
But looking at everything I've got to think the Pacers will take this one seriously and should get the win.
https://www.Bovada.lvPacers -1
Follow @SBTSportBetting