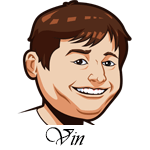 Follow @SBTSportBetting


[Get Exclusive Tips on our Patreon, Ad-Free
]
The American League MVP award is one that's really not a whole lot of fun to bet on. You have Mike Trout, the clear best player in the game, and then you have everyone else. The last two seasons have seen Trout miss time with injury, but without such an injury he probably could've won last year.
Or maybe not because Mookie Betts had one heck of a season. He finished with 10.9 WAR, but a lot of that was made up in defense. On pure Offensive WAR, Trout was better. Regardless, you can bet on these two and maybe make a little money (Trout is at just +150 to +200), or you can make a risky play for someone else. There isn't really a great strategy here.
If there was, I'd say it's to go with Yankees or Astros. These are in all likelihood going to be the two best teams in the American League this season and they will both get some huge performances from their star players. Aaron Judge, Giancarlo Stanton and Gary Sanchez are the best plays in New York while Carlos Correa, Alex Bregman and George Springer are the top plays in Houston.
2019 MLB Futures
I guess we could make a good argument for the Cleveland twosome of Jose Ramirez and Francisco Lindor as well. Last season these two were tied for fourth among all batters with 7.9 WAR. They will once again be on a good team and they will once again be playing in a division where the pitching is thin.
It's hard to do in a league with Trout and Betts though. Just like it's hard to event think about sleepers in this category. If we figure the Red Sox, Indians, Yankees and Astros are locked in for the playoffs, that just leaves us one Wild Card team. Who do you like best? Athletics, Rays, Angels or Twins? After that it gets pretty ugly so let's look at each team.
Angels: Trout, duh.
Athletics: Matt Chapman had the defensive year last year that nearly got him in this conversation. A slight bump on offense and maybe? I think I might prefer Matt Olson though.
Rays: This team is far more a sum is greater than their parts kind of team, but Tommy Pham is intriguing. Had some injury woes last year, but really excelled after the trade to Tampa. Hit .306/.411/.520 in 2017.
Twins: This isn't going to happen, but if it does… Byron Buxton? I believe!
It's most likely going to be Trout though.
Full odds are below:
(5Dimes odds weren't up as of this writing. I will update if they become available.)
| | | | |
| --- | --- | --- | --- |
| Player | Bovada | Sports Interaction | 888Sport |
| Mike Trout | +150 | +200 | 2.8 |
| Mookie Betts | +550 | +500 | 7.0 |
| Aaron Judge | +700 | +1200 | 11.0 |
| Alex Bregman | +1300 | +1200 | 11.0 |
| Jose Ramirez | +1500 | +2000 | 17.0 |
| Jose Altuve | +2500 | +2000 | 23.0 |
| Francisco Lindor | +2000 | +2000 | 19.0 |
| Carlos Correa | +2000 | +2000 | 26.0 |
| Giancarlo Stanton | +2500 | +2000 | 26.0 |
| J.D. Martinez | +3000 | +2000 | 13.0 |
| George Springer | +4500 | +3300 | 51.0 |
| Khris Davis | +4000 | +2000 | 41.0 |
| Gary Sanchez | +5000 | +3300 | 51.0 |
| Jose Abreu | +5000 | +2500 | 81.0 |
| Nomar Mazara | +5000 | | 126.0 |
| Nick Castellanos | +5000 | +3300 | 101.0 |
| Matt Olson | +5000 | +3300 | 41.0 |
| Eddie Rosario | +5000 | +3300 | 151.0 |
| Matt Chapman | +4000 | +4000 | 34.0 |
| Andrew Benintendi | +4500 | +3300 | 51.0 |
| Nelson Cruz | +6000 | +4000 | 51.0 |
| Joey Gallo | +6000 | +4000 | 67.0 |
| Randal Grichuk | +6600 | +5000 | 126.0 |
| Xander Bogaerts | +5500 | +5000 | 67.0 |
| Gleyber Torres | +6000 | +4000 | 81.0 |
| Justin Smoak | | +6600 | 101.0 |
| Miguel Andujar | | +6600 | 101.0 |
| Justin Upton | | +10000 | 101.0 |
| Rougned Odor | | +10000 | 101.0 |
| Lourdes Gurriel Jr. | | +10000 | |
| Vladimir Guerrero Jr. | | +10000 | 67.0 |
| Miguel Cabrera | | +10000 | 101.0 |
| Whit Merrifield | | +10000 | 101.0 |
| Jackie Bradley Jr. | | | 101.0 |
| Michael Brantley | | | 101.0 |
| Mitch Haniger | | | 101.0 |
| Eloy Jimenez | | | 101.0 |
| Corey Kluber | | | 101.0 |
| Chris Sale | | | 101.0 |
| Andrelton Simmons | | | 101.0 |
| Edwin Encarnacion | | | 126.0 |
| Aaron Hicks | | | 126.0 |
| Kevin Kiermaier | | | 126.0 |
| Yoan Moncada | | | 126.0 |
| Adalberto Mondesi | | | 126.0 |
| Tommy Pham | | | 126.0 |
| Byron Buxton | | | 151.0 |
| C.J. Cron | | | 151.0 |
| Rafael Devers | | | 151.0 |
| Max Kepler | | | 151.0 |
| Shohei Ohtani | | | 151.0 |
| Jurickson Profar | | | 151.0 |
| Carlos Santana | | | 151.0 |
| Luis Severino | | | 201.0 |
| Justin Verlander | | | 251.0 |
| Carlos Carrasco | | | 251.0 |
| Gerrit Cole | | | 251.0 |
| Zack Cozart. | | | 251.0 |
| Ramon Laureano | | | 251.0 |
| Trey Mancini | | | 251.0 |
| James Paxton | | | 251.0 |
| Stephen Piscotty | | | 251.0 |
| Albert Pujols | | | 251.0 |
| Miguel Sano | | | 251.0 |
| Kyle Seager | | | 251.0 |
| Marcus Semien | | | 251.0 |
| Mallex Smith | | | 251.0 |
| Blake Snell | | | 251.0 |
Follow @SBTSportBetting