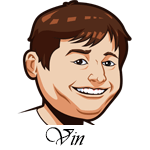 Follow @SBTSportBetting


[Get Exclusive Tips on our Patreon, Ad-Free
]
We are living in a very unique time right now with no golf, no NBA, no NHL, and no March Madness. The absence of these sports just goes to show how potentially serious this COVID-19 pandemic is. Whatever you think about the media coverage or some of the reaction, this is being treated as a big deal by the sports leagues and should also be treated as a big deal by all of us. They are losing a lot of money with this and if they are willing to do that, it must be for a very good reason.
That said, with so no major sports going on there is a big hole left for people like us – people who love betting on sports. What are we supposed to do with all this free time and nothing to bet on? Well, the good news is that even in these trying times there is always something to bet on.
This is a learning experience and some of the sports I am going to cover today I fully admit that I am not that knowledgeable about, but if you're looking for something to bet this is what we have to work with right now.
Notable Upcoming Bets:
Do you just want to bet basketball? Right now, Bovada has something they are calling "Virtual Sports" that seems to just be a simulated game of NBA 2K. You can place your bets and then watch the "game" which I believe is just the computer playing against itself.
It's pretty neat and the picture up top is from one of the games.
For those of looking for some live action, check out these tips.
Horse Racing Betting Tips:
I texted an expert for this one and got a juicy tip on the 4th race at Oaklawn. It's a nice longshot play that could pay off big if it comes in.
Codetowin is the #8 in this race. The horse has won five races in a row and is going for six here. This is a mile race, but Codetowin has shown to be a strong closer which should play to their strengths. A top-three finish is a good bet so I'm recommending a Win-Place-Show (WPS) bet here.
(For the non-horse racing bettors, win means you bet the horse to win. Place means you bet second and up. Show means you bet third and up.)
Bet Codetowin in the 4th race at Oaklawn to WPS
CS:GO Flashpoint Betting Tips:
First of all, what is CS:GO? Well, CS:GO stands for Counter-Strike: Global Offensive is a multiplayer first-person shooter video game. Flashpoint is the e-sports league.
I know a lot of you are probably thinking "why would I want to watch someone play a game?" Well, what do you think you're doing watching the NBA or NHL? Watching people play a game. I admit there are some generational differences in things like this, but competition is competition and it can be very entertaining to watch.
There are two matches and two matches tomorrow which you can watch on Twitch. They play a best two out of three format so I think I found a juicy line in one of these match-ups.
Chaos Esports Club takes on Mibr and Chaos is a +290 underdog. In esports, I don't think that line is that unreasonable. They have the swagger heading into this and I can see them stealing a game. Winning it isn't that crazy, but I think the best bet here is to take the spread of +1.5 games. Basically, this means they need to at least get one win so a 2-1 loss would still profit for us. That's the best bet on the board I see here.
Bet Chaos Esports Club +1.5 (-115)
Follow @SBTSportBetting