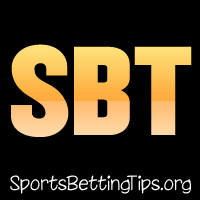 Follow @SBTSportBetting
Last night was one of those nights that I couldn't sleep. I was upset, unhappy and questioning my life's decisions.
The reason? An 0-3 night. I just didn't get it. We've been doing great lately and then this happened. WHY? I wanted to get the procedure from Eternal Sunshine of the Spotless Mind done for last night. I wanted Doc Brown to show up at my door and take me back to warn the old me.
Why the heck did the Heat, one of the NBA's best defenses, allow 89 points through three quarters to the Kings? Why did they need a 32-20 fourth quarter just to force overtime and then get spanked in OT? Why? This was a lay-up and I don't understand why a team that needs to win lost to a team that doesn't want to win.
The Wizards game was worse. They had to erase a 20-point deficit in this one to force overtime. Despite the fact that there was no Kyrie Irving, no Marcus Smart, no Jaylen Brown and no Al Horford. That's annoying, but they did it. Then they were up two in overtime, forced a turnover and the Celtics tried to foul with 10 seconds left. The Wizards called timeout instead and turned the ball over on the next play (?!?!?!), tie game. So, it's double OT with a minute and a half left, the Wizards are up six. Finally, some relief. We got this, right? Wrong. The Celtics score the last 5 points and cost us the cover. ARE YOU KIDDING ME? Stop taking mid-range shots and close the frickin' game.
And then there's the Bucks. Listen, I am never going to tip the Bucks on this site again this season. The way they played against the Magic is indicative of the way they've played all year. They are just a disappointment. They have great defensive players and a bad defense. They have one of the most dynamic offensive players in the NBA and a bad offense. They play John Henson all these minutes when they shouldn't. They let DJ Augustin score 32 points. I'm done with this team. Jason Kidd wasn't the problem, everything is the problem.
My point is when these tips lose, I feel it. It sucks. It hurts my feelings and it hurts my wallet. I believe in them and sometimes stuff happens like that Wizards game, but sometimes it's the Bucks fault and I'm not going to let them hurt us anymore. We're done with that. Let's get back to winning.
New Orleans Pelicans vs. San Antonio Spurs Betting Tips:
Anthony Davis is back and Kawhi Leonard isn't. That's all you need to know about this one. This game was long targeted as the game for Kawhi to come back into the fold for the Spurs, but he will not play and the Spurs rough patch should continue. They are just 3-9 over their last 12 and in the dangerous position of not making the playoffs. They'll need a miracle to stop Anthony Davis tonight.
I don't like their chances. The Spurs are playing at one of the slowest paces in the league while the Pelicans are playing at lightspeed since DeMarcus Cousins went down. Anthony Davis has been getting MVP buzz and that will continue as they grab a win here tonight. Pelicans -4.5
Cleveland Cavaliers vs. Portland Trailblazers Betting Tips:
Do not mess with Damian Lillard right now. He is on fire and his team has won straight. They are the hottest team in the game right now facing a team with one of the worst defenses in the league. I don't care if that team also has LeBron James. They are bad, they are losing a lot and they play one of the hottest teams in the game right now. The Blazers -5.5 is the play.
Follow @SBTSportBetting