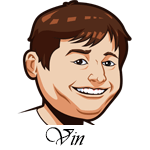 Follow @SBTSportBetting
This is a new one for me. I've been following betting futures for most of my adult life and I don't think that I've ever seen odds on simply making it to the NLCS. Winning it, sure. Winning the division, of course. But simply making it to the final round in the National League? That's a new one.
Well, 5Dimes has odds on them this year and they are pretty interesting to take a look at. There is one team that looks like free money to me. Here's a complete look at those odds as they stand right now.
Reach NL Championship Series Odds
Los Angeles Dodgers
 +165
Chicago Cubs
 +205
Washington Nationals
 +210
St. Louis Cardinals
 +400
Milwaukee Brewers
 +440
San Francisco Giants
 +440
Arizona Diamondbacks
 +450
New York Mets
 +470
Colorado Rockies
+510
Philadelphia Phillies
+1200
Pittsburgh Pirates
+1350
Atlanta Braves
+1375
San Diego Padres
+1400
Cincinnati Reds
+1450
Miami Marlins
+3000
That free money team is, obviously, the Dodgers. This team is just so rich, so deep and so stacked that it's hard to imagine them not making it until at least the second round of the playoffs. Based on the way the rest of the NL West looks they are a huge favorite to once again win that division and thus don't have to worry about the Wild Card game.
They have young MVP candidates in Corey Seager and Cody Bellinger, one of the most underrated hitters in the NL in Justin Turner, Clayton Kershaw leads the rotation and a strong bullpen led by Kenley Jansen. There is always someone on the cusp in the minors for this team for a call-up or a trade at the deadline. They are all-in, every single year and to get positive odds on them making the second round of the playoffs feels like a gift.
Who they will play seems like a bit more of a gamble. The Cubs and Nationals are the favorites, but there are some sleepers within. Did the Giants do enough in the offseason to get back in the mix? A healthy Madison Bumgarner, Evan Longoria, Buster Posey and Andrew McCutchen doesn't lack in star power, that's for sure. Whether they equal a playoff team is another question. The Brewers nearly made the playoffs last year and then went out and added Christian Yelich and Lorenzo Cain. Will it be enough? Will they have enough pitching without Jimmy Nelson for the first part of the year? Do the Rockies have a chance after adding nearly every available bullpen arm in the offseason?
The Cubs or Nationals feel like the secondary play here and that's kind of sad, but baseball always manages to surprise us. You never know who is going to get injured or who is going to break out. Who knows maybe Jake Arrieta will lead the Phillies to the National League East crown. Crazier things have happened.
Follow @SBTSportBetting