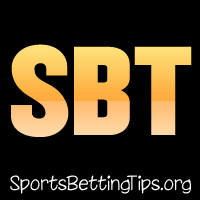 Follow @SBTSportBetting
A 1-1 record.
The Blazers got the job done for us against the Pelicans last night despite a superhuman performance from Julius Randle who finished with 45 points, 11 rebounds, and six assists. The guards for Portland got this one done for them though as they combined for 57 points in the game.
Our loss was the Wizards playing the Hornets. This was a game in which the Wizards had a chance to improve their slim playoff hopes while playing at home against a team ahead of them in the race. Instead, they showed the lack of urgency that is keeping them out of the playoffs in the first place. It didn't help that Bradley Beal played maybe his worst game of the season, going 4-for-21 shooting. Kemba Walker led the way with 28 for the Hornets because of course he did.
A typical Saturday night slate headlined by the Warriors and Thunder in OKC. Kevin Durant is listed questionable for this one which does take some of the drama away. We'll be staying away from these games, but we do like these ones below.
Portland Trail Blazers vs. San Antonio Spurs Betting Tips:
The Spurs are one of the hottest teams in the league as they've won seven straight and are playing at home tonight where they have a 27-7 record on the season. The Spurs sit 2.5 games back of the Blazers in the playoff race for home court and they will have reason to play hard here. Portland is playing on a road back-to-back and they are just 1-3 in those games this season.
San Antonio has been a really fun team of late with Davis Bertrans really coming into his own as a three-point shooter and part of this offense. Derrick White and Jakob Poeltl have also looked good of late as complimentary pieces to LaMarcus Aldridge and DeMar DeRozan.
I like Portland, but on a back-to-back not so much. They have just a 17-17 road record this season and this is one of the toughest places to play in the NBA. I think San Antonio continues their winning ways here.
https://www.Bovada.lvBet Spurs -2
Brooklyn Nets vs. Utah Jazz Betting Tips:
Brooklyn is coming into this one pretty well rested with two days off prior to this. They have been a solid team in that situation this year, going 6-3. Spencer Dinwiddie is back and he's really getting back to what he was before the injury. Him and D'Angelo Russell are a truly dangerous pair with Joe Harris knocking down threes. The healthier this team gets, the stronger they get, and they are getting real "potential first round upset" buzz right now.
They draw an extremely tough match-up tonight against the Jazz. They are a good home team with a 22-12 record and are 7-3 over their past ten games. The thing with this team though is they have not done well against the spread. They are just 26-25 against the spread as a favorite and 17-16 ATS as a home favorite.
The Nets are a tough out and I think they are getting way too many points here. The Jazz should win this one, but I don't see them dominating this team that is well rested and always playing hard.
https://www.Bovada.lvBet Nets +8.5
Follow @SBTSportBetting