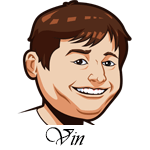 Follow @SBTSportBetting
A rough start to the second half of the NBA season last week. Teams are a bit more settled in and getting back into the patterns that we like to look for.
We are inching towards the trade deadline, but haven't seen much movement in that direction. The Sixers dodged a major bullet when Joel Embiid went down with an injury that proved not to be major. That team is looking really good right now, but the East still looks like it belongs to the Nets who continue to win without Kevin Durant.
I have four more tips tonight, let's get it.
Best Odds for NBA:
Cleveland Cavaliers at Miami Heat Betting Tips:
This total is really low for an NBA game in 2021. The Heat are deserving of it though as they've allowed less than 100 in four of their past five games. I wouldn't be surprised to see them doing that again here as the Cavs are not very good.
Miami has Bam Adebayo and Tyler Herro both listed as probable which should help the defense and the Cavs offense stinks. They've lost both games since the break, scoring just 82 in both of them.
New York Knicks at Philadelphia 76ers Betting Tips:
I made the mistake of going against the Sixers last time out, but I won't be doing that here. This team is cooking on all cylinders right now with or without Joel Embiid. They've won five straight and nine out of their past eleven games.
The Knicks have been a fun game, but they are not in the league of the Sixers right now. They are on their third game in four nights and the second half of a back-to-back. Making matters worse, they played the Nets last night which is hard on anyone. Julius Randle played 41 minutes, Reggie Bullock played 42, and R.J. Barrett played 35. This team is going to be tired.
Embiid is the MVP, but I love the way Simmons plays without him. The Sixers should be well rested here as the last two games have been blowouts and they've gone deep into their bench. I can see a third blowout here.

New Orleans Pelicans at Portland Trail Blazers Betting Tips:
A match-up between the 28th and 29th ranked Defensive Rating teams should see a lot of scoring. The total is set sky high here, but I still think it is set a bit low for how these teams have played in the past. They played last month and had a 126-124 final score which would be an easy over here.
New Orleans has a crazy over record on the season. They have gone over 27 out of 38 games and 14 out of their last 17 games. With this match-up, I see no reason that doesn't continue here.
Bet Pelicans/Blazers Over 239.5
Best Sportsbook To Bet NBA:
Register an Account.
All betting odds and props will now be viewable under the event listing.
You can deposit to BetOnline via over 20 different options such as credit card.
Minnesota Timberwolves at Los Angeles Lakers Betting Tips:
The Lakers have won their first two games coming off the All-Star break. The encouraging thing about these wins has been the lack of scoring from LeBron James. Montrezl Harrell and Kyle Kuzma have put up big numbers off the bench which I think bodes well for this game as well.
They've won two of their last three, but they are also on their third game in four nights here and there is a big difference between playing the Blazers and Pelicans, and LeBron James and the Lakers.
Minnesota is just not a good team and they don't have the depth to match the Lakers bench scoring. They should cover at home here.

Follow @SBTSportBetting