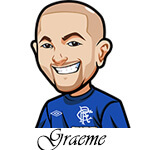 Well alas the Players Championship was a bust. Very disappointed in Tommy Fleetwood who I really liked for that tournament and he didn't even make the cut. Those are the bets that always bug me. I mean if he came close and didn't win that's one thing but that was very disappointing.
Didn't expect too much from Spieth so not too surprised there. Ditto with Adam Scott based on his incoming form. Just a gutting tournament all around. Was frustrating seeing Corey Conners make the top 7 as he was on the verge of being a pick for me. Just glad he didn't win ha.
Justin Thomas got the W there. How about Westwood? Amazing stuff.
It's the Honda Classic this week. This is one of those tournaments where I am just like "blah". I've seen a lot of people down on it this week and that's affected me too. So I'm just going to run some basic metrics and go by them this week with some small bets. No-one is really jumping out at me anyway.
Actually – after looking through it nothing is jumping out at me at all. I'm going to skip this week.