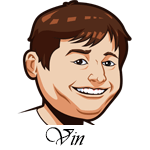 Follow @SBTSportBetting
A 1-2 record last night.
You should get a refund on a bet when a team makes a trade in the opening minutes. The Bucks did that to us last night when they traded away three players in order to add P.J. Tucker. The Bucks played with only nine players, one who only played four minutes, which left them short-handed. They won the game, but not by enough to cover the spread.
We did get the win with the Nets over the Pacers. This line really made no sense to me and the Nets proved me right by getting the 124-115 win. The Pacers had a huge lead at the end of the first, but the Nets won every quarter the rest of the way to seal with. Harden had a monster game with 40 points, 15 assists, and 10 rebounds.
In our final bet, the Mavericks got the win over the Clippers thanks to some outstanding three-point shooting. The Mavs shot 44% from three-point land and also dominated the rebounding numbers.
Best Odds for NBA:
Orlando Magic at New York Knicks Betting Tips:
The Magic are one of the few teams that are truly out of it and I wouldn't be surprised to see them start selling a bit. Injuries have not been kind to this team with most of their quality players out and I just don't see much to get excited about with them.
While the Knicks are nothing, but excitement. Coach Thibodeau is living up to his reputation by playing his good players a lot which should benefit them in a game like this. The Magic's many injuries make for a weak bench and the Knicks over-reliance on starters means that they can really punish those players.
The line here is pretty reasonable at -5 and I will be jumping on that.

Minnesota Timberwolves at Phoenix Suns Betting Tips:
The Suns are a huge -10 favorite here, but it's hard to argue with that. They have been one of the better teams in the NBA this season and they've won nine of their last eleven games including their last four.
As we've said before, Minnesota is not good. They are a bottom-five defense and there just isn't a lot to get excited about here.
-10 is a lot though and I'll instead be going with the Phoenix team over of 121. This will be a close one, but they've scored 120 or more in their last four games and their offense is really cooking right now.
Best Sportsbook To Bet NBA:
Register an Account.
All betting odds and props will now be viewable under the event listing.
You can deposit to BetOnline via over 20 different options such as credit card.
New Orleans Pelicans at Portland Trail Blazers Betting Tips:
Hey, remember Tuesday? We went 3-1! One of those wins was the over on the Blazers versus Pelicans. Both teams had bad defenses and good offenses. I thought the line was too low at 239.5 and they ended up score 249.
Well, the line is 239.5 again and there is no reason to think that the defenses have gotten any better in two days. This is an easy over from me as these teams just love to put up/give up big numbers.
Bet Pelicans/Blazers Over 239.5

Follow @SBTSportBetting