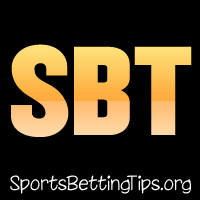 Follow @SBTSportBetting
It was a 1-1 night last night and it was 2-1 if you went with the Cavs over the Bucks like Vin suggested. He just couldn't officially back that one as we're back to swearing off anything involving the Bucks at the moment.
The Warriors were missing a lot of players and he went with the Spurs to cover the spread. They did just that. Warriors ran out of steam in the 4th and the Spurs stepped up big there. That 28-12 final quarter wrapped the game up for the Spurs and Spurs -7 came in.
We also had the Nets -6 against the Grizzlies and Brooklyn won but they just couldn't cover the spread by 3 points. That was disappointing.
We move onto March 20th, 2018.
Magic vs Raptors Betting Tips:
Going with Magic +10.5.
I like the Magic to actually make a game of it tonight. They hadn't been at home in awhile. They came back, beat the Bucks then lost to a tough Celtics team. They've had a couple of days so sit and ponder that. Sure they have bad home record but I've liked what I've saw from them at home recently.
Of course one I didn't like was the Raptors victory over them. However the Raptors are coming into this one with a lot of frustrations after that Thunder game and I think that's going to distract them.
I think Raptors will play a more careful and controlled game tonight and win by something like 6-8 points. I don't see a "super angry" Raps team coming out ready to hurt and embarass someone like the media are playing up.
And unfortunately that's it for the tips today. Only play the system likes. It was close on Mavs +9 but I wasn't too sure about that one. The way the Pelicans played their last game they might be back swinging and that doesn't bode well for the Mavs if so.
Follow @SBTSportBetting