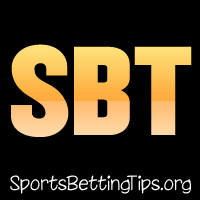 Follow @SBTSportBetting
It was a 1-0 night with the NBA Tips with a nice nerve-wracking finish that we luckily came out on top of.
We had the Magic +10.5 and they were actually leading the Raptors going into the 4th. However a big effort from Toronto saw them win 25-10 in that final quarter. Luckily that wasn't enough to cover the point spread and we took that one with points to spare.
I said yesterday Raps would probably win by "6-8 points" and they won by 7 so it felt good being able to read that game.
The system also liked the Mavs +9 but I looked at that one and didn't like it myself. It was the right call not to take it as the Pelicans won by exactly 10. That would have been a hard one to choke down.
Bulls vs Nuggets Betting Tips:
Going with the big home dog tonight, Bulls +9.5.
Nuggets are still hunting for a playoff spot and are just on the outside of things. They're fighting but I mean this is a team that lost to the freaking Grizzlies. If they're going to be playoff material they can't be doing that. They also dropped points to the Lakers.
Bulls are a team playing without pressure and with some guys with something to prove. That's always dangerous.
And if you're concerned about the Bulls "tanking" then just remember that if you're going to tank then you do so convincingly – which means you battle hard in these games despite coming up short.
Bulls +9.5.
Unfortunately at this point in the season I'm generally only going with plays that my betting system likes. There's nothing specific that the system really likes other than that one today.
Follow @SBTSportBetting