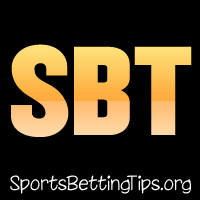 Follow @SBTSportBetting
Well both our tips went to OT last night then both teams came up short.
Rockets/Grizzlies was a frustrating one in terms of cheering for it to go to double OT. Valuncious fouled with 0.1 left – who calls a foul there? Brutal to be 0.1 away from at least another chance at the spread.
Anyway it's a bit late in the day and I want to get the tips out so let's not cry over spilt milk. It's been an excellent March and variance has went our way most of the month which is nice. Sucks it didn't go our way twice in the same night but that's the NBA for ya.
What a brutal slate today. Just horrendous point spreads.
I kind of like the Hornets vs Timberwolves game to go over. Minnesotas odds of making the playoff are ridiculously low and need everything to fall into place like a row of 1,000 dominoes. But sometimes we see a big performance from a team in that regard. They get motivated to go out and win and see where the chips lay. Hornets need the dub so could keep up with them.
Instead I'm going to go with a gut play:
Wizards vs Nuggets Betting Tips:
The Wizards have went off the rails.
Their chances of making the playoffs went to hell when they lost to the Hornets. They really had to win all 5 games at home. They followed that up with a big performance against the Grizzlies but then lost to the Jazz at home in embarassing fashion.
Any hope they had left went to hell in Chicago last night.
Now they take on the Nuggets who have already clinched a playoff spot and are on a tear.
I just get the feeling this is going to be a low key affair. I can't see the Wizards pushing hard in this one. I also think the Nuggets have did the job and while they SHOULD be attempting to improve their seeding – I don't think that'll be a massive factor.
I'm hoping for a nice and boring game. Between one team who is completely down with nothing to play for, and a team who are too busy celebrating making the playoffs to really try on the court.
https://www.Bovada.lvUnder 230pts
Follow @SBTSportBetting