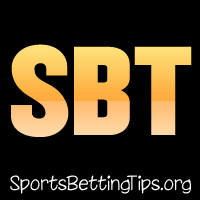 Follow @SBTSportBetting
A 1-0 record last night.
We took the under on the Nuggets and Wizards game and, while they gave us a little bit of a scare at the end with teases of overtime, this one came in easy. The Nuggets didn't have to flex too much of their muscles in this one as their leading scorer had just 15 points. Here's the thing though, four players tied for that honor and eight players managed double figures scoring. As good as a team effort as you'll see in this league.
The Nuggets are back in action tonight against the Knicks. There is a big spread on this one and I'm probably staying away, but I fully expect them to win this one and continue to put the heat on the Warriors for the top seed in the West. They are just 0.5 games back so a win would put them into a virtual tie for that spot with the Warriors off tonight. Very interesting.
San Antonio Spurs vs. Houston Rockets Betting Tips:
The Spurs just lost for their first time in nine games, but the way they have been playing late is very impressive. It was always going to take awhile for this team to click with a ton of roster turnover, but we are starting to see it and the young players are starting to believe. They play like no other team in this league and their defense has really started to come around, ranking 9th in the league in Defensive Rating over the past fifteen games.
Of course, Houston is no slouch. James Harden has been doing some amazing things and a healthy Chris Paul is making a ton of difference for this team. They disappointed the other day against Memphis, but even that game went to overtime and saw Harden with over 50 points.
This game is going to have a playoff level atmosphere as the standings in the West are just so tight right now and I just can't see the Spurs rolling over for this one. I'm expecting this game to be tight and I could see the Spurs winning. Grab the points.
https://www.Bovada.lvBet Spurs +6
Miami Heat vs. Milwaukee Bucks Betting Tips:
The team that broke that streak of the Spurs was the Miami Heat who are 8-2 over their past ten games. They have really been putting together a good run and it looks like they will be able to hold off the Magic to get that final playoff spot in the East.
Milwaukee is the best team in the league, but the injury bug has really hurt them of late and is putting a damper on their playoff hopes. Malcolm Brogdon went down and won't be back until at least the second round which is a huge blow. They also just lost Nikola Mirotic for a spell, and Giannis Antetokounmpo has been nursing an injury as well. This is the worst spell of the season for this team and right now does not seem like the time to be laying big points with them. Especially against a hot team.
https://www.Bovada.lvBet Heat +9
Follow @SBTSportBetting