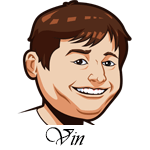 Follow @SBTSportBetting
Day one of the NCAA Tournament is in the books and the big story is Ja Morant of Murray State. This guy is expected to be a top pick in the NBA Draft this summer, but his team wasn't meant to go that far in this tournament. He had other ideas.
Ja Morant finished with a triple double as Murray State beat Marquette in the day's biggest upset, as twelve beat five. We also had two #10 seeds beat two #7 seeds on the first day as both Minnesota and Florida advanced. The top teams really showed up in this one as Gonzaga, Michigan, and Kentucky all won by 19 points or more. The top seeds showing up is always good to see and I think there are a couple that will again today.
The game continue on today. I posted a couple of tips for Friday in yesterday's post, but I have a couple different ones below as well as some NBA. Let's get into it.
Notable Upcoming Bets:
NBA Betting Tips:
San Antonio Spurs at Houston Rockets: The Spurs have been playing their best basketball of the season of late as they are 9-1 over their past ten games. While the Rockets have been very good, this game should have a playoff type atmosphere. The standings in the West are very tight right now and seeding matters so much. I can see the Rockets winning this one, but I expect the Spurs to keep it close and I wouldn't be shocked by an upset. Take the points. Spurs +6
Miami Heat at Milwaukee Bucks: That one loss for the Spurs? Against the Heat. Miami is 8-2 right now and on their best run of the season. While the Bucks are on probably their worst. They've had really bad injury luck with both Brogdon and Mirotic going down. The Bucks are weak right now and I just don't feel comfortable with them giving up this many points. Especially with the way Miami is playing right now. Bet Heat +9
NCAA Basketball Betting Tips:
Iona vs. UNC: Yesterday saw some teams cover some huge lines, but for some reason this line just doesn't seem big enough. Iona finished the season at 17-15 and they were 0-9 against the spread on the season. They had a hot finish to get to this point, but the record still plays. This is North Carolina we're talking about here. They are a top-seed in this tournament and a favorite of many to go all the way in this thing. This line feels like a gift, don't fight gifts. Just accept them and bet the Tar Heels here. Bet UNC -22
North Dakota State vs. Duke: Take that paragraph above this one and paste it here. All the good feelings I have about UNC are double with Duke who have the best player in college basketball in Zion Williamson. North Dakota State finished at just 19-15 on the season and they were just 2-10 straight up as an underdog this season. This isn't a Cinderella story, the Blue Devils are going to roll all over this team and send them packing. Bet Duke -26.5
Follow @SBTSportBetting