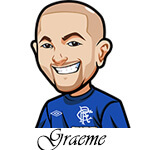 Follow @SBTSportBetting
For those who have been following for awhile and saw the days I've had to miss tips due to the tattoo work I've had going on then I have great news – it's finally over!
It ended up taking about 50 hours over 6 sessions but my sleeve is finally done. I missed a good few days to this. Not only the appointments themselves, but the recovery time after. Each appointment went until 12am-1am at night and when I came home I was too wired to sleep. I'd have a couple of beers and something to eat.
That then made life a mess the next couple of days. As believe me after a 9-10 hour tattoo session, you need some solid recovery time. That on top of my sleep getting messed up – man I was a mess. That was a journey I never want to go through again.
My final appointment was yesterday and it is all wrapped up in saniderm at the moment. So it's not too pretty to look at but I'll get some pics posted in the next couple of days.
For now let's focus on Euro 2020 and the action taking place on Sunday, March 24th;
Kazakhstan vs Russia Betting Tips:
This is one of those standard betting odds lines – where it's reactive to recent results.
It's pretty standard and I get that. But prior to the Russia vs Belgium and Scotland vs Kazakhstan games we'd be all over Russia at this price. So the question is have opinions changed?
Let's look at the Scotland game first of all. Scotland were BAD. I'm not sure what the hell their problem was but not one player on the pitch looked good at all. It was just an embarassing performance and more about Scotland than anything else.
As for Belgium vs Russia? Well Belgium just looked on another level unfortunately. Not good for the Russians but Belgium are a quality squad obviously.
I'm more wary of Russia than anything else here but I've got to think we see a better performance from them. After a soft goal conceded against them, Belgium really stepped it up the rest of the game. I think Russia will be frustarted and will come into this one taking it seriously, knowing how crucial a victory is.
(Odds on this page are correct as of 2019/03/23 6:40:34 PM EST but are subject to change)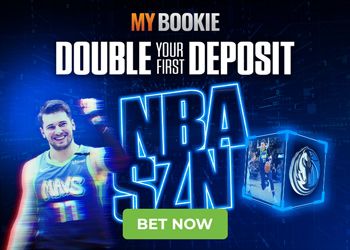 Wales vs Slovakia Betting Tips:
Neither team seems really impressive going into this game. I think it's one where we see some tight defensive action and two teams who are wary to risk anything.
It's a tough group and we've seen many games like this before – whether neither team really steps it up and only a goal changes things.
The bookies agree on that assessment with under 2.5 goals at just 1.50.
I'm going to back a wary start for both teams here resulting in a goalless first half. But we'll play it a bit safer.
(Odds on this page are correct as of 2019/03/23 6:40:34 PM EST but are subject to change)

Follow @SBTSportBetting