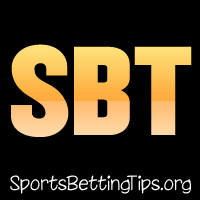 Follow @SBTSportBetting
An 0-1 record last night.
Sometimes you just have to laugh. Yesterday's loss was so painful that I just had to laugh. This was one of the worst losses of the season. There was a little over eight minutes to play in this game and the Celtics were up by 18 points to a team that is out of playoff contention and has one really good player. The Hornets then went on a 30-5 run to win the game handily. Kemba Walker scored 18 points in the quarter and the defense on him has to be called in to question, but it's still an amazing performance. Kyrie Irving was very vocal after the game and things seem to be once again going wrong for this team.
That one really sucked and I'm still in shock it happened just writing about it. This is a crazy league, but I've been on the wrong side of that far too many times this season. Once is more than enough. The best thing to do is keep the course.
Moving on, there are a couple of games I'm liking tonight. Let's take a look.
Denver Nuggets vs. Indiana Pacers Betting Tips:
As of this writing, the Nuggets are the top seed in the Western Conference. They have just a 0.5 game lead over the Warriors for that spot and I believe they truly want to hold onto it. This has been one of the most consistent teams all season and they draw a tough road match-up tonight.
The Pacers went on a nice run after losing Victor Oladipo, but a lot of that was schedule based. The schedule has gotten much more difficult of late and the team has struggled, losing four straight games. This might be one of the toughest match-ups of them all and I don't love their chances here.
With the Nuggets just 0.5 games up and the Warriors in action today, they need to win to hold on to their positioning. I think they know that and I think they come out strong here and grab the much needed road win.
https://www.Bovada.lvBet Nuggets -1
Houston Rockets vs. New Orleans Pelicans Betting Tips:
This Pelicans team is a really sad story. The whole Anthony Davis drama and the injury to Jrue Holiday have really derailed their season and the future looks anything than bright right now. There only real hopes are for a high draft pick and a solid return on the Davis trade, and even that doesn't guarantee anything.
The Rockets are a title contender though. They had the rough start and some really tough times with injuries, but even with the Nuggets flying high most expect the Rockets to meet them in the Western Conference Finals. A big part of that is James Harden and the health of Chris Paul, but you can't underestimate the coaching here. Mike D'Antoni has done a great job with this team and even with threes/dunks taking over the NBA, the Rockets still do it better than anyone. I don't really have a lot of doubts about them tonight.
https://www.Bovada.lvBet Rockets -8.5
Follow @SBTSportBetting