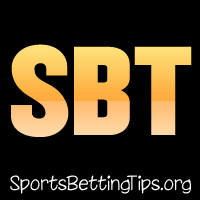 Follow @SBTSportBetting
A 3-0 record last night and 5-0 in the last two nights. Yes, sir! That's how we do it at NBA Tips dot net, baby!
We started off with the Sixers at home against the Timberwolves. This game was never really in doubt. The Wolves were getting eight points and lost by 12. The game wasn't even that close though as the Wolves finished the fourth quarter on a 37-22 run. Yes, they were down 27 at the end of the third. We were counting this win before it was over.
The Lakers -5 at the Grizzlies was another win. This line got as high as -6.5, but the Lakers covered that too winning by seven. Big games from Kyle Kuzma and Julius Randle in this one with Lonzo Ball falling just two rebounds short of a triple double.
We ended the night with the Hornets -1.5 winning at Dallas by four. This one gave us a little scare at the end, but the Hornets finished strong. Another monster performance from Dwight Howard in this one as he finished with 18 points and 23 rebounds. Wow.
We have a couple of games on the Sunday slate that we're targeting so let's get right into those and finish this weekend strong.
Boston Celtics vs. Sacramento Kings Betting Tips:
The Celtics got some bad news this week as Kyrie Irving will need surgery and will be out for 3-6 weeks. This team didn't have a great road to the Finals with the Cavs looming and the Raptors surging, but they were having a great season and are very well coached. Anything could happen, but that road seems less clear now.
That said, this team has played very well without Irving in the lineup. They are a guard based offense that can run without him. Jayson Tatum continues to get better and I love Al Horford's defense this year. Terry Rozier has been doing a great job at the point while Marcus Morris is having a nice scoring run. Love this Boston team right now.
As for the Kings, they stink. They are clearly lottery bound and while they have played well against some good teams, the Celtics defense should be able to stop them here. I like Boston -6.5 to win and cover the spread here.
Atlanta Hawks vs. Houston Rockets Betting Tips:
The Rockets are amazing. They are the best team during the regular season this year and they can demolish any team on any night. The Hawks are a team that is heading for the lottery and they don't have a ton to play for. Their best player, Dennis Schroeder is listed as questionable for this one and that is a big blow to them. He's the only one I could see carrying the offensive load here and without him, that could go very badly for them.
The Rockets -12.5 is an easy pick for me. This team has been ending games early all season and I could see them having a 20 point lead at the half. That's how much better than Atlanta they are. This should be a good showcase of just how dangerous this team can be, even without Chris Paul.
Follow @SBTSportBetting