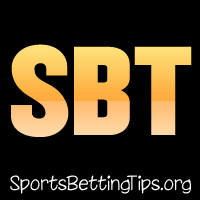 Follow @SBTSportBetting
2-0 last night bringing our current undefeated streak to 7-0! NBA Tips dot Net is on fire right now!
I hope you all are following the tips and making some money. Don't forget to subscribe to get the picks sent to you daily as well. We'll have full coverage of the NBA playoffs this year as well so make sure you stay connected. We are finishing the year strong.
The Celtics were our first pick and they grabbed a big road win against the Kings. We had mentioned their guard based offense can survive without Kyrie Irving and guess what happened? Their point guard Terry Rozier went off for 33 points to lead his team to an 11 point victory and an easy cover.
Our other pick was the Houston Rockets -13.5. I felt a bit like Nostradamus here as I said they'd be up 20 at the half and they were up 24. James Harden had a triple double of 18/15/10 in just 30 minutes and they held on to win this one by 18.
The new week begins today, but let's keep the run going. Two games we like today so let's get right into them.
Denver Nuggets vs. Philadelphia 76ers Betting Tips:
The Nuggets have fell out of the playoffs and seemingly everyone ahead of them is hot right now. They'll need to go on a run if they hope to make the playoffs and I don't love their odds. They are playing one of the hottest teams in the league on the road tonight and they have really struggled on the road this season. They are just 13-23 overall and 14-20 against the spread away from Denver and I don't see that getting much better tonight.
Philly is one of the hottest teams in the league right now. They've won six straight and currently hold the fourth seed in the East. With JJ Reddick and Joel Embiid healthy, and Ben Simmons a shoe-in for Rookie of the Year, this team could make the second round of hte playoffs. They are 24-10 at home this year and I expect them to make it 25 here tonight. Philly -5.5 is a great play.
Boston Celtics vs. Phoenix Suns Betting Tips:
Eleven straight losses for the Suns and they still hold just a half game lead on the Grizzlies for the worst record in the league. They'll have to work hard to keep losing and keep this slot because the Grizzlies are coming for them.
Tonight is a good chance to do just that. Not only are they playing the Celtics, they are likely to be without TJ Warren and Devin Booker who are probably their two best players.
Boston is playing a back-to-back here, but the way they've been playing and the team they are playing against doesn't give me much to worry about. The Celtics execute well and play good defense, two things that the Suns don't do at all. This shouldn't even be a game, just a bye for the Celts. I see another big Terry Rozier game here and a big Celtics -9.5 win.
Follow @SBTSportBetting