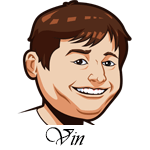 Follow @SBTSportBetting


[Get Exclusive Tips on our Patreon, Ad-Free
]
I don't normally tell people what to do, but if I were going to do that I would probably say "whatever you do, don't watch that Jusuf Nurkic injury from the Blazers game last night." That is one of the worst sports injuries I've ever seen and the audio on the television catching up the sound is just all too heartbreaking. This is worst than the Gordon Hayward one from last season or the Paul George one from the Olympic warm-up. Seriously, don't watch it.
That injury is a huge blow to the Blazers. They currently have a 2.5 game lead over the fifth seed in the West and I'm sure they really want to hold on to that spot. Nurkic is a huge part of their defense, but maybe this will mean a bit more playing time for Zach Collins. He has been mostly forgotten in the pecking order, but he is still a very talented young player. I'm thinking the Blazers will find a way to hold onto this spot.
Notable Upcoming Bets:
The sportsbooks have updated their NCAA March Madness Championship futures. Since I posted them earlier I figured I would update with the latest:
NCAA Championship Odds:
Duke +380
Virginia +405
Gonzaga +485
North Carolina +800
Purdue +1400
Kentucky +1700
Texas Tech +1700
Michigan State +1800
Michigan +2000
Tennessee +2100
Houston +2400
Auburn +4000
Florida State +5000
Virginia Tech +6000
LSU +8500
Oregon +10000
The interesting thing here is that you can actually get better odds on Duke now since these odds were first post. The sportsbooks were scared by that close game with UCF, but I wouldn't be. I still think they are the favorite. You don't win this tournament without a few good, tough wins.
Gonzaga and Virginia saw their odds gets worse while UNC also saw their odds slightly improve.
NBA Betting Tips:
San Antonio Spurs at Charlotte Hornets: There is something going on with the Hornets right now and I'm not sure it totally makes sense. They've won three straight with big wins over Boston and Toronto in their last two games. I really like the way that the Spurs have been playing of late, but the Hornets are getting points at home and this team is playing real do-or-die basketball right now. I think there is a good chance the Hornets can steal this game and a great chance that it is a close game.
Orlando Magic at Miami Heat: This is the low-key game of the night. These two teams are neck-and-neck for the final playoff spot in the Eastern Conference and they are both playing some of their best basketball of the season right now.
Both of these teams have their own reasons for wanting to make the playoffs. The Magic because they haven't don't it in forever. The Heat for Dwyane Wade's final season. I expect this to be a highly competitive game.
The thing that gets me here is Miami's terrible record at home. They are 9-17 at home against the spread on the season. That's just bad. I would probably ignore that if this line was a bit smaller, but at this number I just have to go with the Magic.
Follow @SBTSportBetting