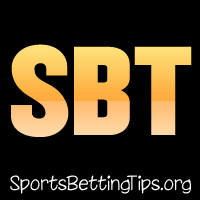 Welcome to the sports betting tips for March 27th, 2015.
It's a big weekend in sports with Bellator 135 tonight, WSOF 19 tomorrow, and then on Sunday we have the Formula 1 in Malaysia, as well as WWE Wrestlemania 31.
We will have WWE Wrestlemania 31 betting tips tomorrow.
If you followed our Golf Betting Tips from the other day – a couple of the tournaments have kicked off so far.
In the Valero Texas Open as I type this, we have 3 top 10s. Spieth in 3rd, Kevin Na in 6th and Zach Johnson in 8th. Still a lot to play though as we're only halfway through the first day.
In the European Tour, George Coetzee our 16/1 pick is currently leading. Again – halfway through the 2nd day. David Horsey is also just a few strokes off the lead.
In the LPGA Cristie Kerr is tied for 1st with Mirim Lee and Yani Tseng.
So it is early days yet. But honestly win or lose – it's nice to see them at the top for the first couple of days.
F1 Malaysia Betting Tips:
We've got three betting tips for this.
First up – Felipe Massa for the podium finish. He was close to the podium in the first race of the season. At this stage of the season it's less about the drivers and more about the engines. Based on that, you have to look at Williams for that 3rd spot. The question is which one will get there? Bottas isn't fully fit and for this gruelling race you need to be. So we are going with Massa here.
We're also going with a bit of a risky one guys – hold onto your hats – as we go with Romain Grosjean to finish in the Top 6. Lotus are still untested, with no laps done yet – but from all the data we have looked at, we think they could get in there and there is some nice value on Grosjean for the finish.
Finally for F1 Malaysia, we like Max Verstappen. We think Verstappen has a great career ahead of him, and these early days we should find some value on him. Let's take Verstappen points finish.
Bellator 135 Betting Tips:
You can bet on Bellator at https://www.Bovada.lv.
This is a tricky cards odds wise. We like all 4 favourites to win, but only Ryan Couture, at -140 is worth betting. The rest of the odds are Joe Warren -210, L.C. Davis -325 and Francis Carmont -335.
We recommend putting them in some sort of parlay. The odds are dependent on what you are comfortable with. You could do doubles, trebles or even a 4 pick accumulator.
Joe Warren fought Galvao before a few years ago. That was a horrific judging decision but since then, Warren has really came on as a fighter and has looked excellent. The guy is a beast now with how much more well rounded he is. While he has evolved, Galvao has not and looks exactly the same. Any good fighter should beat him.
Our strongest pick is LC Davis. This should not be a close fight at all. Tokoro is past his prime sadly and Davis should dominate and win this.
We like ex-UFC fighter Francis Carmont to do the business tonight. He struggled in UFC at the end, and he will show them what he is missing. However this is one you may wish to avoid. Viana can knock people out, and we've seen a lot of post-UFC fighters not look anwhere near the same. If there's one to stay out of the accumulator it's that.
Finally, Couture vs Cochrane is tight. But Coutures wrestling is what stands out here.