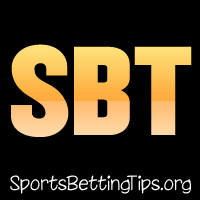 Follow @SBTSportBetting
Well we were just 3.5 points away from a perfect 9-0 run but unfortunately the Suns battled in the final quarter of the Celtics game to lose by 6.
Still what a hell of a run we've been on to put us in the black as the regular season gets close to rounding up.
I must admit I'm personally ready for the playoffs. Just seems like everyone is going through the motions at this stage and it's like man – give me some nail biting game 6's already.
Let's get to it:
Rockets vs Bulls Betting Tips:
It's a big point spread but the system likes Rockets -13.5 tonight.
I can see it.
The Rockets fast pacd offense isn't taking a break and they have been absolutely relentless. There are so many teams they are putting triple digits up against and they're just on a roll. They're also rested after the back to back games against the Pelicans and Hawks and look like they really want to put on a show at home.
The Bulls are woeful with no real fight in them especially when it comes to teams at the top. Bulls are without a lot of players too and dare I say it – are looking like they're tanking just a wee bit.
I like Rockets to continue their home dominance and destroy the Bulls tonight. Rockets -13.5 is the play.
Heat vs Cavs Betting Tips:
I'm going with Heat +3.5 here.
Heat have lost 2 in a row and will be motivated to come into thie one strong at home. They've performed well at home lately and are very reliable there.
Cavs are on a roll but it really feels they're relying too heavily on LeBron James at this stage. He's stepped up big but he can't do it every night and the Heat know how to contain him somewhat.
Yeah the Heat are missing Whiteside but the Cavs are still without Korver and their scheduling hasn't been the best lately.
Heat +3.5 is the play based on their home performances where they're really turning it on.
Follow @SBTSportBetting