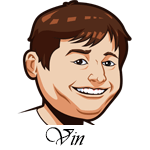 Follow @SBTSportBetting
We now have betting odds on who will hit the most homeruns in 2018 thank to our friends at 5Dimes. Last year was quite a race up until the point that Giancarlo Stanton went crazy and got to 59 bombs. Stanton was the favorite in last year's odds and he is the favorite here again.
[text-blocks id="253″ slug="top3″]It's easy to see why. The move to New York should mean that homeruns will be a bit easier to come by thanks to the short fences in the corners. He'll have competition, as he did last year, from teammate Aaron Judge who hit 52 last year. That team is going to hit a lot of homeruns and it's not going to be fair.
Let's take a look at the Steamer projections for 2018 and compare them to the odds.
| | |
| --- | --- |
| Name | HR |
| Giancarlo Stanton | 52 |
| Mike Trout | 38 |
| Nolan Arenado | 38 |
| Joey Gallo | 38 |
| Manny Machado | 37 |
| Aaron Judge | 37 |
| Rhys Hoskins | 36 |
| Khris Davis | 36 |
| Bryce Harper | 35 |
| Josh Donaldson | 35 |
| Nelson Cruz | 35 |
| Cody Bellinger | 35 |
| Anthony Rizzo | 34 |
| Edwin Encarnacion | 34 |
| Kris Bryant | 33 |
| J.D. Martinez | 33 |
| Paul Goldschmidt | 31 |
Based on just how big of a favorite he is by projections, +500 is actually a pretty great value for Stanton. Of course, injuries are always a concern when it comes to him and teams are going to choose on a nightly basis to not pitch to him and take their chances with Judge (or Greg Bird).
One player I think is being hugely underrated is JD Martinez. He hit 45 homers in just 119 games last season. He only hit 22 in 2016, but that was an injury plagued year for him. He also hit 38 in 120 games in 2015. If we can ever get a full season out of him, he could post some big numbers. Of course, he's still a free agent as of this writing so his home park could play a big factor in where he ultimately ends up.
There is also something about Mike Trout that is really appealing to me. He's never had more than 41 in a season, but the potential is certainly there. He just needs to get pitched to. Many think that Shohei Otani could help with that. A better offense should help with that as well as Justin Upton, Kole Calhoun, Ian Kinsler and Zack Cozart should make for a much more dangerous lineup than last year's abomination.
Looking for a deep sleeper? Check out Matt Olson. He hit 24 homeruns in 59 games last season and showed elite power. He had 47 combined between Triple A and the majors while only playing 138 games. Ignoring a possible second season slump, he should continue launching them for this Oakland team that will give him all the at-bats he can handle.
Full odds are below:
2018 MLB Most Home Runs
Giancarlo Stanton
  +500
Aaron Judge
  +800
Bryce Harper
  +1500
Manny Machado
  +1800
Mike Trout
  +1800
Cody Bellinger
  +2000
J.D. Martinez
  +2000
Freddie Freeman
  +2500
Joey Gallo
  +2500
Kris Bryant
  +2500
Nolan Arenado
  +2500
Paul Goldschmidt
  +2500
Chris Davis
  +3000
Josh Donaldson
  +3000
Khris Davis
  +3000
Miguel Sano
  +3000
Nelson Cruz
  +3000
Anthony Rizzo
  +4000
Carlos Correa
  +4000
Edwin Encarnacion
  +4000
Kyle Schwarber
  +4000
Mark Trumbo
  +4000
George Springer
  +5000
Rhys Hoskins
  +5000
Joey Votto
  +6000
Logan Morrison
  +6000
Rafael Devers
  +6000
Adam Duvall
  +8000
Eric Thames
  +8000
Gary Sanchez
  +8000
Jose Abreu
  +8000
Justin Smoak
  +8000
Marcell Ozuna
  +8000
Miguel Cabrera
  +8000
Yoenis Cespedes
  +8000
Andrew McCutchen
  +10000
Brian Dozier
  +10000
Charlie Blackmon
  +10000
Domingo Santana
  +10000
Francisco Lindor
  +10000
Jake Lamb
  +10000
Jay Bruce
  +10000
Jonathan Schoop
  +10000
Jose Bautista
  +10000
Josh Bell
  +10000
Justin Bour
  +10000
Mike Moustakas
  +10000
Mookie Betts
  +10000
Ryan Braun
  +10000
Scott Schebler
  +10000
Adam Jones
  +20000
Alex Bregman
  +20000
Andrew Benintendi
  +20000
Brandon Moss
  +20000
Carlos Gonzalez
  +20000
Carlos Santana
  +20000
Corey Dickerson
  +20000
Corey Seager
  +20000
Greg Bird
  +20000
Ian Happ
  +20000
Jose Ramirez
  +20000
Justin Upton
  +20000
Kendrys Morales
  +20000
Kyle Seager
  +20000
Lucas Duda
  +20000
Maikel Franco
  +20000
Matt Chapman
  +20000
Matt Davidson
  +20000
Matt Olson
  +20000
Michael Conforto
  +20000
Nomar Mazara
  +20000
Paul DeJong
  +20000
Robinson Cano
  +20000
Rougned Odor
  +20000
Ryan Zimmerman
  +20000
Steven Souza
  +20000
Travis Shaw
  +20000
Trevor Story
  +20000
Trey Mancini
  +20000
Wil Myers
  +20000
Yasmany Tomas
  +20000
Yonder Alonso
  +20000
Adrian Beltre
  +30000
Buster Posey
  +30000
Eric Hosmer
  +30000
Eugenio Suarez
  +30000
Evan Longoria
  +30000
Gregory Polanco
  +30000
Hanley Ramirez
  +30000
Hunter Renfroe
  +30000
Ian Desmond
  +30000
Javier Baez
  +30000
Joc Pederson
  +30000
Jose Altuve
  +30000
Justin Turner
  +30000
Nicholas Castellanos
  +30000
Shohei Ohtani
  +30000
Yasiel Puig
  +30000
Anthony Rendon
  +50000
Evan Gattis
  +50000
Follow @SBTSportBetting