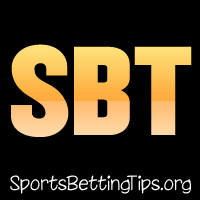 Follow @SBTSportBetting


[Get Exclusive Tips on our Patreon, Ad-Free
]
A 1-0 win last night and one I particularly enjoyed, as the Charlotte Hornets kept their dream alive.
I love seeing things like that. They had to keep fighting in this game no matter what and they did so. It went to overtime and the Spurs were no pushovers but the Horents simply wanted it more.
It was a great performance by Kemba Walker.
The Hornets now have a 23.3% chance to make the playoffs. Nothing really tonight in the East that will affect that.
The West itself is pretty much all tied up as well which is always disappointing. Also makes it hard in terms of tips. Like the Hornets are going against the Lakers on Friday – depending on the spread that's close to a blind bet. Although not sure that's the case on Sunday when they take on the Warriors.
I guess technically tonight should see the battle for home court or rising in the rankings but like I've said before – even though that is a big factor in the playoffs, the teams don't seem to play as if it is.
It wouldn't surprise me if the Warriors sweep the board at this point. They want that #1 spot in the West and 7 of the teams are below .500. But man you can't put any faith in the Warriors. Grizzlies +10.5 is so tempting here especially coming off that Memphis win over the Thunder.
Just the one tip tonight and it's more of a "feel" than anything else.
Blazers vs Bulls Betting Tips:
We all saw what happened to Jusuf Nurkic the other night. That was sad and absolutely brutal to watch.
The obvious thought is that something like that fires up the Blazers. Normally I'd be all behind that and I'd back them – especially after how they performed after the injury – but honestly I'm just getting a different vibe tonight.
Just one of those things where I feel like they'll be more shell shocked by that, and take it a bit easier. I could be way off.
It's tough to back the Bulls here. They've got their own injury situation. They're seriously struggling at the moment. I did like their 3 pointer situation better against the Raptors. That Jazz game was brutal.
I dunno – I just get a vibe that the Blazers won't be blazing tonight. And one thing I have learned is that win or lose – you just have to back those vibes or you're kicking yourself the next day.
https://www.Bovada.lvBulls +7.5
Follow @SBTSportBetting