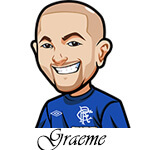 Follow @SBTSportBetting


[Get Exclusive Tips on our Patreon, Ad-Free
]
Sorry for no tips on Tuesday – just decided to take a break from Euro 2020 stuff. Sometimes I get hooked by international football and sometimes it just dulls me. Honestly this past week was the latter.
Probably doesn't help being Scottish and seeing our performances compared to the English.
Oh well can't complain. We backed England -1 twice and came away winners. I'm curious if after those two results, the handicap odds remain around the 1.90-2.10 area.
With club football taking a few days to reset, we'll look at some random stat based picks for the next couple of days:
Let's get to it:
SV Schermbeck vs 1. FC Gievenbeck Betting Tips:
This is in the Oberliga Westfalen, which is a league I have quite a passion for.
Okay that's a lie. I had to look up Wikipedia just to determine what tier it was in Germany. It's the 5th level in Germany and the highest tier in its region. Then I have to read up on the whole promotion/relegation structure just to see what teams are gunning for.
SV Schermbeck are currently 7th in the league and other than the top two, it's tight. SV Schermbeck are on a great run of form at the moment and it's been awhile since they lost. They're also an excellent home team and coming into this one with confidence.
FC Gievenbec struggle on the road and aren't playing too great at the moment.
I like SV Schermbeck 1 to continue their run.
(Odds on this page are correct as of 2019/03/26 4:16:49 PM EST but are subject to change)

And unfortunately glancing at all the global games taking place on March 27th, that's really the only one that I actually see a pick in.
I thought that as this is something I do regularly – bet on leagues I am not familiar in – I should do a quick write-up with how I do it.
For reference I looked over about 40 games. How I do it is any games where a quick look at the stats suggest there's a bet – I check the odds first to see if it's playable.
If it is I add it on a shortlist then move on. Then I end up having a small shortlist to go back and look through.
First things first I check any team news I can. It can be tough at times but generally I want to make sure there's not a glaring injury or suspension or anything else that could alter things.
Then I really study the teams and the league form and the stats. You want to make sure everything is good below the surface. I mean a team may be on a 4 game win streak but you see that, then you look below the surface and realize the 4 teams they beat are the bottom 4 teams in the league or teams with the worst defences, and they struggle against teams that are quite simply better than that.
As you do that, you gain a confidence level. I then look at the stats available for a particular team. It can be as basic as shots for and against per game or chances, where the goals come from (ie: if there is an anomaly like off a lot of corners) etc or more advanced stats if available.
I'll also see if anyone else has happened to tip the game and if possible, read a subreddit or forum dedicated to the teams in question. You'd be surprised how much information you can get from those.
Once all that's done it gives me a general confidence level and that's what I apply to the betting unit amount.
I'll do a future article soon and go into more detail about it. It's tough to really write as it's something I have been doing for years and it's second nature for me by now. But I'll do my best.
Back tomorrow!
Follow @SBTSportBetting