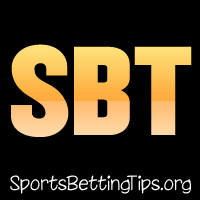 Follow @SBTSportBetting
An 0-1 record last night.
We took the Kings last night against that beat up Pelicans team and it seemed like a strong play. The Kings had a 7-1 record against the spread as a road favorite on the season and the Pelicans are just so beat up right now. Instead, these teams played a very close game and the Pelicans, led by Julius Randle's 34 points, pulled out the win.
We are still a couple of weeks away from the playoffs, but most of the teams in this league feel like they are ready to start now. There is a big game tonight between the Pacers and Celtics who are battling for the fourth seed in the Eastern Conference, but neither team is exactly coming into this one on a playoff push. That is the most like 4/5 playoff match-up so that should be a nice playoff preview. That said, I'm not touching that game as both teams have looked bad lately.
I do have a couple of picks that I like today that are below. Just wanted to take a second to mention too that baseball season is now here and I will be posting tips for the season every day over at BetMLB.org. Last season I debuted my Bet MLB System midway through the year and really had some success to finish out the season. We are 3-1 so far this year with today's tips going up once I'm finished here.
Denver Nuggets vs. Oklahoma City Thunder Betting Tips:
Paul George is listed as questionable here and the Thunder I really struggling in this second half. They were once looked at as the lock for a top-3 seed and now they are tumbling towards the eighth seed. A first round match-up with the Warriors would be a very bad thing for this team. As it sits now they would match-up with Denver in the first round who they get tonight.
Denver is coming off a bad loss to the Rockets and I expect them to show up here. A lot of people around the league think this team is vulnerable in the first round so I expect them to show up here and erase those doubts. They have far more depth and I think they can stop Russell Westbrook in this game. Without George, that's about all they have and I think the Nuggets have a good chance of winning this one outright.
https://www.Bovada.lvBet Nuggets +3.5
Charlotte Hornets vs. Los Angeles Lakers Betting Tips:
The Hornets are making a strong playoff push right now and they've won their last four games. They are just a game and a half back of the Heat for the 8th seed and the best way for them to get there is by winning.
Los Angeles is just another team right now. They've shut down Brandon Ingram and Lonzo Ball for the season and LeBron James is on a minutes restriction. They have no real need to win and only improve their chances at Anthony Davis by getting a better draft pick. They have no desire to win while the Hornets do. Furthermore, I could see Kemba Walker treating this game as an audition for Magic Johnson and the Lakers brass. Need another star to play alongside LeBron? "I'm right here," I can see Walker saying as he drops 40 on this hapless Laker team.
https://www.Bovada.lvBet Hornets -2.5
Follow @SBTSportBetting