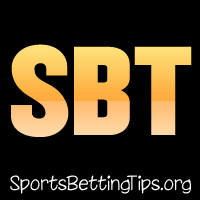 Follow @SBTSportBetting
A 1-1 record last night.
The Pistons win over the Wizards at home was huge for us last night and felt like a gift. Detroit played hard and grabbed the win 103-92. This team is five games behind the Bucks for the 8th seed with just seven games to play so I don't think they'll make the playoffs, but stranger things have happened.
Our loss of the night was the Warriors at home against the Bucks. The Warriors had Kevin Durant and Draymond Green back for this one, but this team is just different and kind of boring without Stephen Curry. They are still great, but the lose a lot of what makes them special without him. Of course, Graeme broke my rule and picked a game involving the Bucks so, of course it lost. Stay away! That team is poison!
Denver Nuggets vs. Oklahoma City Thunder Betting Tips:
The Western Conference playoff race is an absolute dogfight right now. The 3rd through 8th seed are separated by just 1.5 games and the Thunder, once thought to have locked down the four seed, are suddenly in trouble. This team needs to win some games if they hope to lock up home court advantage in the first round of the playoffs.
They get a gift tonight in the Denver Nuggets. This has been one of the worst teams on the road this season at 13-25 while the Thunder have been very good at home with a 26-12 record. Denver has really begun to slip lately and their playoff chances are very slight. They've lost two straight and I think tonight will be three.
Russell Westbrook wants this too bad to let this team beat them at home. This could be the last run of the Paul George/Westbrook pairing as well so we have to hope that they finish strong. Thunder -3.5 is the play.
Dallas Mavericks vs. Minnesota Timberwolves Betting Tips:
This is a chalk-y time of year and we're going back to that well with the Wolves -5.5 over the Mavericks. Minnesota is in that same stretch of teams in the West that are fighting for playoff positioning. This team has stumbled down the stretch with Jimmy Butler out with an injury, but this is the exact type of game that this team wins. They beat the teams they should beat and the Mavericks would love to lose right now. This team is lottery bound and is simply vying for position at this point.
New Orleans Pelicans vs. Cleveland Cavaliers Betting Tips:
Consider this one an IF bet.
IF Kevin Love doesn't play, I love the Pelicans +4 in this one. The Cleveland offense has really been cooking lately thanks to his return, but he is listed as doubtful for this game. If he plays, forget it. I don't like this line, but if he's out I think the Pelicans have a real chance to win this game.
Cleveland is soft up front and Anthony Davis is on another level. There is no one in Cleveland that can stop him and without Love, they won't win a shootout either.
Follow @SBTSportBetting