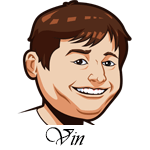 Follow @SBTSportBetting
The big news of the NFL offseason thus far has been the move of Tom Brady to the Tampa Bay Buccaneers. There are Patriots fans who will be mad about this for years and the fact that he moved on still doesn't seem real in a lot of ways. Tampa Bay has now shifted the balance of power in the NFC South and the NFC in general and it's going to be very interesting to see how this whole thing plays out.
One thing that is not getting a lot of play right now is the former Tampa quarterback, Jameis Winston. Winston had a wild season last year where he led the NFL with 5,109 passing yards in 2019 and finished with 30 touchdowns, but also finished with 30 interceptions. The former 1st overall draft pick had LASIK eye surgery this offseason and now sits without a home. He definitely has a ton of skill and maybe that eye surgery will cut down on the interceptions, but there hasn't been a ton of buzz about his next landing spot. The Patriots are an obvious candidate, but it remains to be seen if they are interested. Either way, it'd be disappointing to see Winston entering 2020 as a backup on some team because the talent is there. Hopefully he finds a home soon.
One sporting event we all have to look forward to is WrestleMania which takes place this Saturday and Sunday. The WWE's big event will go on as always with matches taped from the WWE Performance Center and elsewhere. We know that John Cena versus The FIEND will be a Firefly Funhouse match and that The Undertaker versus AJ Styles will be a Boneyard match, but what exactly those matches are – we don't know. The event should still be a spectacle in some form and is some of the only "new" sports that we are going to see this weekend. Graeme and I did an episode of Going Over: Bet Pro Wrestling on this year's WrestleMania podcast that you can listen to on all podcast platforms or by simply heading over to the Going Over: Bet Pro Wrestling website. We will have complete tips up later this week on this site.
Notable Upcoming Bets:
eSports – CS:GO. FLASHPOINT Betting Tips:
I am looking at HAVU Gaming taking on Envy here. This is a classic match-up of skill versus raw talent. There is not a lot of data on Envy, but their team is built on talent and their puggy style should disrupt a lot of Havu's plays. (I think, I read that somewhere.)
Basically, Envy has the better players but Havu has the better track record. Envy should be able to overcome that with raw talent and I am picking them to win here.
Madden 2020 Sims Betting Tips:
The Madden sims continue at Bovada with three games on the slate today.
The game I am looking at is the Denver Broncos and Washington Redskins game happening later today. The Broncos have a killer defense and had a strong season last year while the Redskins were a disaster in all facets of the game with a 3-13 record last season. Washington was a bottom-three offense in the NFL and the Redskins defense should handle them well here.
Follow @SBTSportBetting