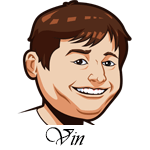 Follow @SBTSportBetting
A 2-1 record last night.
We took a couple of easy wins laying the points.
The Hornets were a small favorite against the Timberwolves, but they ended up dominating this one, 135-102. Gordon Hayward ended up playing which was a major boost and LaMelo Ball had a big game, but this one was all about Terry Rozier who finished with 31 points.
Brooklyn continued their great run with a 132-114 win over the Rockets. That makes 13 straight losses for the Rockets. James Harden had a very Harden-esque box score, finishing with 29 points, 14 assists, and ten rebounds.
All wins except for the under, classic. The Sixers/Jazz game was actually right there towards the end of the game, but they had a big fourth quarter and then it went to overtime so that wasn't happening. This game definitely came through as far as being the best of the night.
I'm pretty excited to watch Inside the NBA tonight to see how Shaq is looking after being put through two tables by Cody Rhodes last night.
Best Odds for NBA:
Milwaukee Bucks at Memphis Grizzlies Betting Tips:
The Bucks are weaving Jrue Holiday back into the team, but he's still on a minutes restriction. Still, every game he gets better and his presence is a boost to this team. We've also seen Giannis go MVP mode of late. He's scored 36+ in four of his past five games. I am looking at this Grizzlies roster and I see no reason he won't have a game like that tonight.
Memphis will be without Grayson Allen here. The Grizzlies have just a 7-10 record at home this year.
This just feels like a big Milwaukee win heading into the All-Star Break.
Miami Heat at New Orleans Pelicans Betting Tips:
This is the third game in four nights and the second half of a back-to-back for the Pelicans. This team has a lot of potential, but they have really struggled on defense all year with the second worst Defensive Rating in the NBA.
They face the 8th best defense in the NBA tonight in the Heat. Miami is actually pretty beat up with Jimmy Butler listed as questionable and Avery Bradley out.
That said, I think the Heat are going to do well here. They are coming off an ugly, ugly loss to the Hawks that saw them only score 80 points and they have too much talent for that to repeat here. The Heat are the kind of team that can really punish a bad defense with three pointers and that should be exactly what happens here tonight.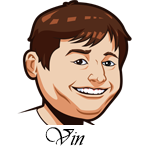 Hey guys.
I spend countless hours per week running this website with Graeme and writing our winning MLB, NBA etc tips. We do this free and don't earn a dime from the site.
However it is a lot of work and to continue we need your support. If you want to show your appreciation for our work or even just a thank you for winning tips, please donate some cash to at least cover our
beer money
! Thanks! Your donations will keep our tips free!
Sacramento Kings at Portland Trail Blazers Betting Tips:
From the second worst defense, to the worst. The Kings stink and Luke Walton is getting fired any day now.
Portland has continued to impress and they head into the break with a home game here. They are only a -4.5 favorite which I don't get. They have played this team twice this year with similar spreads and covered them both. Tonight should make three.
Best Sportsbook To Bet NBA:
Register an Account.
All betting odds and props will now be viewable under the event listing.
You can deposit to BetOnline via over 20 different options such as credit card.
Follow @SBTSportBetting