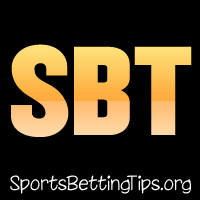 Follow @SBTSportBetting
Well the pick yesterday of the Raptors to cover the spread unfortunately didn't work out, as while they won it was only by 2 points.
DeRozan had a huge game for the Raps but they went into the half down by a lot and that was what cost them the chance at covering the spread. Griffin also stepped up with 31 points as The Pistons forced the Raps to overtime. Still an impressive performance by Toronto at this stage of the season though against what was a hungry Toronto Raptors team.
It's Thursday, March 5th and we've got a much quieter night in the NBA with just 5 games on the board. The Nets and Hornets will both be pumped as they're hoping to end their losing streaks and one of them will.
The late game has Spurs vs Warriors which should be a fun one.
Timberwolves vs Celtics Betting Tips:
I mean in what world do the Timberwolves win here?
Irving is back, the Celtics are the best defensive team in the NBA, and Jimmy Buckets is out tonight.
It's the NBA and weird shit happens so if happens tonight, so be it.
But this is one game where I don't think you have to do too much analysis. You look at it and yep Celtics should win this one quite easily.
Celtics -2
Heat vs 76ers Betting Tips:
I'm backing the Heat +1 tonight in what is expected to be a close game.
Overall I'm just not impressed with the 76ers on the road this season.
Yeah they're a little bit better the past few games but in what is going to be a tight game I think the Heat take it.
Follow @SBTSportBetting