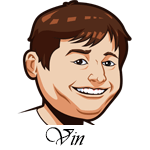 Follow @SBTSportBetting
A 2-1 night last night that was oh so close to undefeated.
Funny thing about that loss, when I first viewed the line and was writing up my post the total on the Yankees/Boston over was 9 runs. I was very excited for it. I did the write up and went to place my bet, 9.5. The site I use to view lines also jumped to 9.5. The final score? 5-4. Classic.
No big deal though as we won our other bets easily. The Brewers took a 5-2 win at Colorado and the Coors Field effect seemed to be turned off for this one. Jhoulys Chacin did better than even I imagined he would and I almost wish I had went under on this one as well. It finished 4.5 short of the under.
The Braves continued to pay off for us as they walloped the Marlins. This offense is dangerous as Ozzie Albies and Freddie Freeman both went deep in this one.
[text-blocks id="137″ slug="email"]
Houston Astros vs. Texas Rangers Betting Tips:
Astros at home. Justin Verlander on the mound and a lefty across from them. Yes, please.
Cole Hamels has kept his strikeouts high this year which has staved off some decline, but he's still sitting at a 3.94 ERA/4.96 FIP. There is nothing to be afraid of for the Astros offense here.
Meanwhile, Verlander has been killing it early. A 1.17 ERA/2.30 FIP thus far this season. He has been more than they asked for and a big reason why the Astros are a favorite to repeat as World Series champions. The Rangers are 23rd in OPS against righties this year at .692 and that seems about right to me. I'm laying the runs.
Bet Astros -1.5 at: [text-blocks id="87″ slug="bet-mlb"]
Atlanta Braves vs. Miami Marlins Betting Tips:
I can't help myself, I'm in love with this Braves offense.
Two righties, Dan Straily and Brandon McCarty are on the mound today. I see these guys exactly the same. 4.5ish FIP guys with middling strikeouts. The only difference is the offenses.
ATL vs. RH: .772 OPS
MIA vs. RH: .594 OPS
Yeah, I'll take the Braves.
Bet Braves -132 at: [text-blocks id="87″ slug="bet-mlb"]
Cincinnati Reds vs. Los Angeles Dodgers Betting Tips:
Getting DFA'd, traded and starting for a new team doesn't fix you. Especially when that trade is to a team with a bad track record with pitchers.
Matt Harvey finished last season with a 6.70 ERA/6.37 FIP. He started this season with a 7.00 ERA/5.68 FIP. I'm supposed to believe that's not who he is just because he wears a new jersey? Um, no. Say what you will about the Dodgers offense thus far this season, they should all eat today. Matt Harvey is cooked and no amount of jersey changing is going to change that.
Kenta Maeda goes for the Dodgers. He's been decent, 4.02 ERA/2.96 FIP and I like him to have a good game here. The Reds have just a .672 OPS on the year which ranks them 26th in baseball. This definitely feels like a good day to bet the Dodgers. The weather should be a bit cool which will also help keep the ball down. I think we should lay the runs here.
Bet Dodgers -1.5 at: [text-blocks id="87″ slug="bet-mlb"]
[text-blocks id="110″ slug="middle-ad"]
Follow @SBTSportBetting