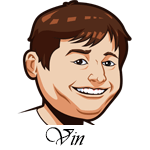 Huge news in the sports world as the UK government has given approval to the EPL to restart on June 1st. The government gave the okay, but the Premier League itself will be voting on it shortly. No spectators will be allowed at matches if they do return which would be odd to see. It is not a given that they will come back as clubs are split about the prospect of the Premier League returning. A majority of 14 votes from the division's 20 teams is required to pass any decision and that will be taking place shortly.
England's top division and other leagues around Europe have until May 25 to outline to UEFA their detailed plans to start football matches again. The Bundesliga will become Europe's first major football league to resume during the coronavirus pandemic when it starts again this weekend.
Based on that timeline, we could be seeing the other leagues use Bundesliga as a guide as to how to (or how not to) proceed with this.
Last week, we saw the NFL go ahead and release their schedule for the 2020 season, but that is no guarantee at this point according to Dr. Anthony Fauci. Fauci said that the 2020 football season "will be entirely dependent on the effectiveness with which we as a society respond to the inevitable outbreak that will occur" in the fall. Stay tuned.
Notable Upcoming Bets:
I am taking a break from the CS:GO bets as the last few have really gone against the logic that I would think they would play out as. It's a tough sport to try and profit at so I am going to take a bit of a break from it. Today, I am going to stick with the video game simulations. NBA 2k20 and Madden 2020, let's do it.
Madden 2020 NFL Sims Betting Tips:
Watch tonight at 7:00 Eastern at https://www.twitch.tv/livefootballsims
Oakland Raiders at Denver Broncos: The Broncos have a very good defense in this game, but their offense is pretty weak. While the Raiders have a good offense int this game, but a pretty weak defense. The old adage is that defense wins, but whoever said that hasn't watched football in the last five years and probably wasn't talking about a football video game.
The Raiders seem like a good pick to me. They have the much better offense and their offensive line is strong. That should keep the defense at bay somewhat and lead the Raiders to a victory here.
NBA 2K202 NBA Sims Betting Tips:
You can watch this game at 5:00 Eastern at https://www.twitch.tv/nba2klivesims
Dallas Mavericks at Orlando Magic: I got two words for you: Luka Doncic. He is the best player in this game by far with a 96 Overall rating. The second best player is Kristaps Porzingis at 86 Overall which gives Dallas the two best players here. The best player on the Magic is Nikola Vucevic at 85. The Mavericks are a better outside shooting team and rebounding team and I have no issue laying the points here.