May 12th, 2016 Betting Tips: NBA, MLB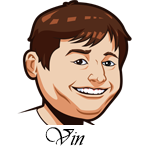 By
Against all odds and against all expert picks, the Oklahoma City Thunder have a chance to defeat the Spurs and make it to the Western Conference Finals. The Thunder have shown themselves to be a great team in this series and have really fought hard with the Spurs. Their athleticism has been amazing as expected, but it is their defense that is really making this series one to watch. The Spurs beautiful game has been constantly stifled and that is a big credit to Oklahoma City. They have a chance to close out the series tonight at home, but I don't think the Spurs will be going quietly. This is one of the best defensive teams we've ever seen and they have one of the best coaches in the history of the game. It can't end like this, can it?
Tonight should be a fun night of baseball as well with former Cy Young winners facing off as David Price leads the Red Sox against Dallas Keuchel and the Astros. Neither pitcher has gotten off to quite the start they wanted to, but they are still two of the best in the game right now. We'll also be looking at Arizona and San Francisco as two of this offseason's biggest acquisitions, Johnny Cueto and Zack Greinke, face off.
All that plus a big hockey game and tonight should be a great night for sports. Let's get right into the tips.
MLB Betting Tips:
Vincent Velasquez has been a revelation for the Phillies and a big part of why their offseason rebuild is ahead of schedule. Velasquez is 4-1 with a 2.17 ERA and a 0.96 WHIP. I expect those numbers to dip even lower after tonight when he faces the lowly Atlanta Braves and their terrible offense. Based on just how bad the Braves are, I'm surprised this one isn't higher. Phillies -124
The Diamondbacks spent big money this offseason to acquire Zack Greinke and thus far that has not been a very good investment. A 5.15 ERA on the season and a shocking 7.60 ERA at home, he has been bad with all capital letters. He's coming off two starts where he allowed just two runs in each, but I think that is smoke and mirrors as he his WHIP was high in each game. I just have to go with the Giants -101 until we can see some more signs of the old Greinke.
Both the Red Sox and Astros have not gotten the pitching they wanted this season, but in the case of Boston – that's quite alright because their offense has been killing it. Averaging nearly six runs per game early on, the Red Sox offense is dangerous no matter who is on the mound. Dallas Keuchel should have his hands full and his struggling team should take yet another loss today. Price will give up runs though too so I like this as both an over 8 runs play and the Red Sox -139 straight up.
#1 Sportsbook Online for Americans

Good deposit bonus, lot of unique bets & props. Excellent mobile & live betting.
NBA Betting Tips:
The last four games in this series have been decided by four points or less and that speaks to two teams that are evenly matched. It also points to luck and outside factors (like referees) that have turned a couple of wins for one team into losses. I feel like the Spurs have lost all of the coinflips in this series thus far and are due for one going their way. I also feel like we haven't seen the Tim Duncan game yet and tonight could very well be that game. He's not the same guy he was in the past, but there will be a night when he turns back the clock and carries his team when they need him most. Well, they need him pretty bad right now. Spurs -1.5
#1 Sportsbook Online for Americans

Good deposit bonus, lot of unique bets & props. Excellent mobile & live betting.