May 14th, 2019 Betting Tips: NBA, NHL, MLB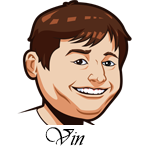 By
(Photo credit: Karen Warren/Houston Chronicle)
Tonight begins the conference finals in the NBA. The Golden State Warriors are looking for their third straight NBA championship and their fifth straight appearance in the Finals. That is a crazy resume and this will likely go down as one of the greatest teams of all-time, albeit maddening. They play the Blazers tonight for the right to go to the Finals with the Bucks and Raptors kicking off their series tomorrow.
We also see the Bruins and Hurricanes take their series to Carolina. The Bruins held home ice by winning both of their games at home to take a 2-0 lead in the series. The Hurricanes have been very good all season and I am just not quite convinced that they are going to lay down here. The crowd should be rocking and the home ice advantage is real for this team.
#1 Sportsbook Online for Americans

Good deposit bonus, lot of unique bets & props. Excellent mobile & live betting.
NBA Betting Tips:
Portland Trail Blazers at Golden State Warriors: The Warriors are without Kevin Durant for this one and everyone is quick to pick the Blazers to win here. I can understand the reasoning behind that, but I think a lot of that is just Warriors fatigue. When we look at this thing from a logical perspective, the Warriors should be exactly as big of a favorite as they are in this series.
Even without Durant, I'd say they have four of the best six players in this series. Stephen Curry is the best overall and a lot of times in a series you should just pick the team with the best player. That's the Warriors and I think they win this series easier than most people think, and they start that with a win tonight.
NHL Betting Tips:
Boston Bruins at Carolina Hurricanes: The Hurricanes are yet to lose at home in these playoffs and I don't think they are going to start here. The Canes goaltending situation has been the issue thus far and they might make a switch tonight. Whoever it is, I think they show up big for the home game and get the Canes back in this series. This team has been too good in these playoffs to go out like this.
MLB Betting Tips:
Chicago Cubs at Cincinnati Reds: The Cubs send Kyle Hendricks to the mound who has been their best pitcher in the season. He has a 3.19 ERA/3.06 FIP on the season and faces a Reds offense that has really struggled this season with just a .667 OPS against right handed pitchers. The Cubs offense is dangerous all season with a .807 OPS and I think they are going to hit Tanner Roark hard here today.
Tampa Bay Rays at Miami Marlins: I don't really understand this line. The Rays are one of the very best teams in all of baseball while the Marlins are one of the very worst. The Rays send Charlie Morton to the mound who has been great thus far this season. The Marlins offense is weak and shouldn't hit him very much, as indicated by the 6.5 total on this game. While Caleb Smith has been very good, this is a really tough match-up and I think the Rays can win this one handily.
#1 Sportsbook Online for Americans

Good deposit bonus, lot of unique bets & props. Excellent mobile & live betting.