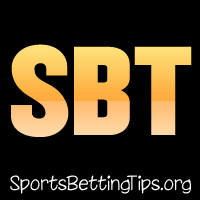 Follow @SBTSportBetting


[Get Exclusive Tips on our Patreon, Ad-Free
]
The first of the final series begins tonight with the Western Conference Finals. This series and the Eastern Conference Finals series are basically going to go every other day until the series are decided. Get ready for some big basketball games with big stakes.
A lot to get into with this series so let's get right into the tips.
Graeme: As I predicted, the Golden State Warriors dug deep without Kevin Durant and got the win over the Rockets to progress to the next round. Durant, however, is not close to returning. We'll most likely see him Game 3 or 4 depending on how things go results wise.
The Golden State Warriors road here has been troubled to a degree – but there's also been some vintage Warriors in there. They had two hiccups against the Clippers as they won 4-2 including that incredible Game 2 that is one of the highlights of the playoffs.
They took a 2-0 lead against the Rockets and even though the Rockets tied it up, you just had a feeling the Warriors were going to start flexing and do the job. That they did without Durant.
The Blazers have been that team that keep overcoming the odds when no-one really expects them to. They absolutely blew the Oklahoma City Thunder away on the back of incredible performances by Damian Lillard. He continued to bring it as did CJ McCollum and they managed to defeat the Denver Nuggets coming from down 3-2 to win.
The Blazers are a tough team but I just think the Warriors are a tier above them. However being without Kevin Durant will be interesting. Will that spur the Warriors on? Or will they feel his loss?
I think they do feel his loss and that the Blazers are a tough and confident team.
I'll take the Warriors in 7 but I want to root for the Blazers so instead my official bet is https://www.Bovada.lvGame ends in game 7 at +250 odds. As Warriors to win in 7 is 4-3 so I prefer that. Let's hope for a hard fought series and more injuries for the Warriors to make it easier for the Bucks!
Vin: This is one of those series where we are really fooled by what happened in the last round. The Blazers look great and winning game seven on the road was absolutely huge for them. While the Warriors won a hard fought series in six games and lost their best player in the process. It seems like the Warriors are ripe for the picking, but the truth is they are not. They are very good and much better than Portland. Even without Durant they still have four of the best six players in this series.
The interesting thing to me is that the Warriors without Durant actually seem to play better. I think a lot of that was a matter of match-up with the Rockets who wanted to force that ugly style of play, but if this team plays like they did in the second half of game six there is no one that can stop them. Moving the ball, running around the court, getting quick release threes for Klay Thompson and Stephen Curry; this is the way they play that can't be stopped.
I would like to root for the Blazers here as well, but I just can't do it. This is a guard match-up and the Warriors guards are just better. Klay Thompson is a great defensive player and will shut down his man. While Curry can always get his shot and can change a game in a matter of minutes. Draymond Green has been playing outstanding in these playoffs and I see him having a field day with Enes Kanter and Al-Farouq Aminu. This match-up just favors the Warriors in every way and I think they win easily. https://www.Bovada.lvWarriors in 5 +215.
Follow @SBTSportBetting