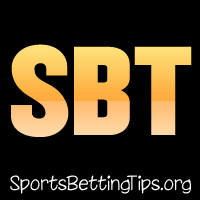 Follow @SBTSportBetting


[Get Exclusive Tips on our Patreon, Ad-Free
]
Oops – we got our times mixed up today.
Somehow we thought UFC Fight Night: Edgar vs Faber was at 7pm, not 7am. Should have known that based on the fact that it's from the Philippines. Darn it. We'll make sure we update our personal calender with the correct time zones from here on out.
WWE Payback is this weekend, and we've also got playoff action. The EPL relegation race continues, and overall it's a solid, if slightly quiet weekend of sports. Unfortunately it's just going to get worse as the Summer hits.
We'll have WWE Payback Betting Tips tomorrow.
Golf is interesting this week. We had given up on it after the first day or two, but Mickelson and Van Pelt both stepped it up in the Wells Fargo. Mickelson is now tied for 5th after day 2, and Van Pelt is only 4 strokes behind.
Tom Lehman also stepped it up. After a 76 day he shot 66 yesterday which is just massive. Thankfully this is a 4 round tournament – that could be really huge for us.
Let's check out the NHL action:
NHL Playoff Series Betting Tips:
Today we're going to analyze both NHL Playoff Series.
In the Lightning vs Rangers series, we will take the New York Rangers to win the series. The odds of them winning have went up interestingly enough. They were 1.71 to win the series yesterday, but now a whopping 1.76 today. Okay maybe not whopping – but it's a great price.
Tampa Bay struggled against the Detroit Red Wings – a series they were expected to dominate. Stamkos ran so cold you could skate on top of him. They didn't look good against the Habs. They won the series 4-2, but they only dominated one of the games. Hell we've said before but their 6-2 game was a 50/50 game dictated by power plays.
Rangers meanwhile have looked great. Coming back against the Capitals like that – we're getting flashbacks of last season when they won the Stanley Cup. And we think we are destined to see Rangers in the final again. We're going to take the New York Rangers.
We're also going to go with Rangers taking on the Chicago Blackhawks. We like the Ducks, but they've had series against two really weak teams and this is a massive, massive step up for them. While they are skillful, the Blackhawks had their number in 2 of the 3 games in the regular season and damn they looked good. Blackhawks have the experience, and a team chemistry like no other. Those players would die for each other.
So if you're going to be betting – go with the Blackhawks. Although honestly we'd look at betting a Stanley Cup future instead – go for Blackhawks vs Rangers, which is a nice price and some great value.
Also a quick note – Game 1 of the Rangers vs Lightning series starts today. It's highly recommended that – dependent on the odds – you bet whoever loses the first game. See – Rangers will probably jump to about 2.50 while Lightning will jump to 2.85. Both of those prices just have incredible value either way – we've observed the Game 1 result causing MASSIVE changes to the odds which just isn't necessary.
Follow @SBTSportBetting