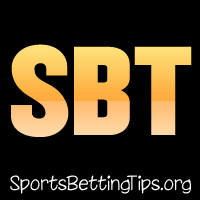 Follow @SBTSportBetting


[Get Exclusive Tips on our Patreon, Ad-Free
]
Last night the Warriors grabbed a commanding 3-0 lead in their series against Portland. The Blazers went into the half with a nice lead, but once again the Warriors had a huge third quarter and ended up winning this one easily. Draymond Green was really all over the court in this one with a 20 point, 13 rebound and 12 assist performance. He's really been the rock for this team and hasn't been that same player that could cost you with his antics. His maturity makes the Warrriors all the more scary. Plus, Stephen Curry scored from everywhere.
Tonight we have the Bucks heading to Toronto with a 2-0 lead. Game two was such a dominating performance by Milwaukee that it's hard to judge how this one will go. The Raptors should play better and need to play better, but Milwaukee is very locked in right now.
Milwaukee Bucks vs. Toronto Raptors Betting Tips:
Graeme: Down 2-0, the Toronto Raptors take the series home where they know they absolutely MUST win.
The Raptors blew Game 1 and then were dominated in Game 2. It was a brutal, brutal performance from them and this game is everything for them – the Championship is essentially on the line.
Can they do it?
The sportsbooks aren't too confident in the Raptors. They are just 2 point favourites.
In the regular season, they had one of the best home records – just behind the Nuggets and Celtics and tied with the Blazers. But they lost against the Magic in Toronto and also against Philly in Toronto. Then they had that Game 7 in Toronto which was tight to say the least.
I hope the Raptors win to make it a series. I really do. But I said last time – the Bucks were woken up. Just like the Celtics series. Then they came out in Game 2 and well we all saw what they did there.
I see them doing it again. They're quite simply the better team.
Raptors need every player to put in maximum effort tonight, but the issue there is I am not even sure if that is enough.
https://www.Bovada.lvBucks +2
Vin: The Bucks are a team of destiny right now. They have the very best Defensive Rating at 98.4 and the very best Net Rating of these playoffs. Sure, that's clouded a bit by the Pistons series, but wins are wins. Domination is domination. They have shown the ability to play at the level against Detroit, Boston, and now Toronto. Maybe it's time to accept that they are just great.
The Bucks have a way of taking things away from teams. Kawhi Leonard has been over 30 in each of the first two games, but he hasn't been that scary player we saw against Philadelphia and that is a credit to the Bucks defense. The Raptors have gotten nothing from their big men in their series and that is a credit to the Bucks defense. These late playoff games are a time when you need your superstars to play like superstars and outside of Kawhi, the Raps don't have that.
The Bucks do. Giannis Antetokounmpo has shown up whenever his team has needed him as he's poured in points and dominated the glass. The crazy thing is we are still yet to see a takeover game from him. That's because he doesn't have to with the way his teammates have been playing. Heading into a game like this, if the Bucks aren't shooting well from deep, Giannis can do that and that scares me a lot more than if the team is shooting well.
I've had the Bucks to win it all this whole time and I believe it now more than ever. Just like yesterday, I am going to make a play that I didn't think the sportsbooks would let me make during this playoffs – https://www.Bovada.lvBucks +115.
Follow @SBTSportBetting