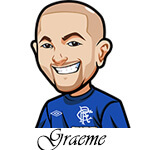 Follow @SBTSportBetting
It was funny – I was talking to a friend yesterday about how it's going to be tough in the Summer betting and tipping football and how much I miss the World Cup.
He asked me if I was going to be tipping the Womens World Cup as hey Scotland are in it.
Honestly it hasn't really been on my radar at all. I haven't watched it, I haven't bet it or tipped it – it's as if it doesn't exist to me.
But after he mentioned that, I spent some time yesterday on it. Went to look up the schedule and groups, then went back to watch highlights etc….and I'm hooked!
Not sure what it was but it all just came together and I went from not caring one iota to marking it on my calendar and counting down the days.
I'm really looking forward to tipping it now as it helps me get into it more too – spending time for each team learning about them etc.
Much like the 2018 World Cup I am aiming to tip every single game now. So looking forward to that. I'll be your source for Women's World Cup Betting Tips.
BTW 3u on Dundee Utd to win today at 1.75 odds.
Let's look at this weekends Serie A action with two games left for each team:
Empoli vs Torino Betting Tips:
While a lot of Serie A is already settled, the relegation race isn't. Empoli are still in the relegation spot with two games to play, and are 3 points behind Parma, 1 point behind Udinese and 1 point behind Genoa. So they're still chasing. While they have struggled a lot lately they managed to string together two wins as they beat Sampdoria and Fiorentina.
Now it's a tough game at home to Torino who are on a great unbeaten streak, and lost only once away. They've drawn 13 and won 4.
This is a crucial game for Empoli as after this they are away to Inter Milan.
Torino have been excellent away but Empoli have managed to get two tight victories when they need them most. The draw would mathematically seem the smart bet however I'm going with my gut and saying Empoli win. This is one where I may regret as the draw seems the best play mathematically, but I like what I've seen from Empoli and if Francesco Caputo or Diego Farias can just step up – things could go their way.
1u on Empoli to win at 2.55 odds. The draw is 3.50 if you want that and like I said that's an EV+ play. Bet Serie A at
https://www.Bovada.lv
(Odds on this page are correct as of 2019/05/17 7:31:53 AM EST but are subject to change)

Parma vs Fiorentina Betting Tips:
Surprising price here with Fiorentina quite decent favourites.
Parma aren't save from relegation yet. I guess technically Fiorentina aren't either but I just can't see everything happening so that they go down.
At least a point for Parma is important and they'll be hoping for more. They haven't won in awhile but either have Fiorentina.
Just seems like one of those games that go to a draw. To be honest I could see Parma pulling out a win. Parma or Draw is only 1.60 odds though so a wee value bet.
(Odds on this page are correct as of 2019/05/17 7:31:53 AM EST but are subject to change)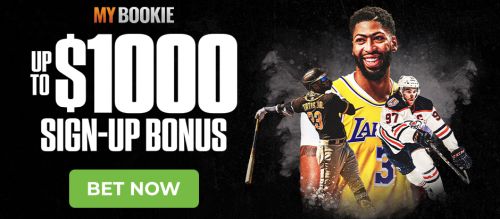 Follow @SBTSportBetting