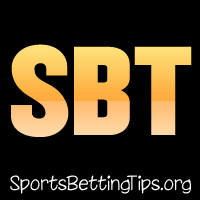 Follow @SBTSportBetting


[Get Exclusive Tips on our Patreon, Ad-Free
]
Boston Strong!
Only one game last night and it was a huge one for the Boston Celtics. Despite the heroics of Joel Embiid, the Celtics ran out dominant winners 117-101.
Terry Rozier was excellent last night – what a freaking performance by him. The only thing that topped his performance was the "He's a rookie" chant by the Celtics fans.
It's going to be a massive Game 2 for the 76ers. If they don't win there then they're going to fall into the trap of not thinking they can win in Boston and that puts added pressure on them. Especially after the way the Celtics/Bucks series went.
Going to be an interesting one that's for sure.
Meanwhile it's May 1st, and we have 2 games tonight. Let's get to it:
Cavaliers vs Raptors Series Betting Tips:
Vin: The Raptors once again draw the Cleveland Cavaliers in the playoffs and are hoping to finally, finally get that monkey off their back and eliminate LeBron James in the playoffs. They had the best record in the Eastern Conference and were a top 5 Offensive Rating and Defensive Rating team. If they are ever going to do this, this is the year.
The question is do they have what it takes to do it? The first round saw the Raptors finally get the monkey off their backs and win a game one, something they hadn't done in far too long. They did show signs of the old Raptors though. They let the Wizards tie things up 2-2 and might've needed seven games if not for an injury to Otto Porter. There was something about them that didn't inspire confidence that a #1 seed does, which is a total Raptors trademark.
They are facing a Cavaliers team that barely snuck past the Pacers and wouldn't have done so if not for a man named LeBron James. Cleveland was one of the worst defensive teams during the regular season and they've only been slightly better in the playoffs at 107.4. While Toronto has played more like their regular season numbers. Everything is aligning for the Raptors to slay the beast in this one.
I just don't think they'll do it. LeBron owns the Toronto Raptors and they need to prove themselves here. Kyle Lowry and DeMar DeRozan have crumbled in these moments before and it's not something I'll believe they can do until I see it.
I think the Cavs win this series, but there is just enough doubt that I am taking the Cavs +1.5 in the series. Toronto may be able to overcome Lebron, but if they do it'll be in seven games.
Graeme: I'm just not buying the Cavs this year They really shouldn't have even beaten the Pacers and LeBron was just ridiculous. Granted the Pacers played some damn good games so I do have to give credit to the Cavs.
But I just don't see the team performance from them that they need to go far – the performance they need when they play the top tier teams and I put the Raptors in that category.
The Raptors had some struggles but I think they come out stronger after the Wizards series. They let the Wizards get back into it but then they came out strong from there and I like that to continue.
Third time lucky and I like the Raptors to be able to do the business. They've known all season long they're going to have to be prepared for LeBron. Raptors HAVE to be prepared for it.
Unfortunately the odds are trash for that and I think this goes all 7 games. Just in case things don't work out and the Raps aren't prepared I'll go with Cavs +1.5 for the series.
Warriors vs Pelicans Game 2 Betting Tips:
Vin: Game 1 was all about the Warriors and game 2 could be a lot more of the same. Stephen Curry is listed as probable which is just another weapon that the Pelicans need to figure out how to handle here. The three point advantage was huge in the first game and it could get worse here.
New Orleans needs to figure some things out, lineup wise. There are guys that they used heavily in the Blazers series, that they either can't play or have to be careful how they utilize in this one. They somehow need more from Anthony Davis. There is a reason the Warriors are the Warriors and the Pelicans are a first round darling.
I think the Warriors win this one, but it might be a bit closer than game one. To me, that means over 227. These are two of the fastest offenses around and they should put on quite a show in this one.
Graeme: Curry could return tonight but man does it really matter? The Warriors just look way too powerful for the Pelicans and I can't see things changing here.
Pelicans have a chance of stealing one at home maybe but that's about it.
Warriors is honestly like watching the Globetrotters at times and I see the same result. Now can they actually cover the point spread? Yeah I think so. Warriors -11 as they'll keep going the full stretch while the Pelicans will get disillusioned and save their energy for a big home performance in Game 3.
Follow @SBTSportBetting