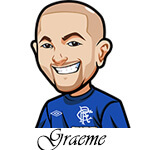 Follow @SBTSportBetting
We came close to a big win or cash last week in the Volvo China Open, with the 150/1 Sihwan Kim battering the door down at the end of the 3rd round. He went in 6th and a few strokes away from the lead. Mikko Ilonen and Alexander Levy were also hanging about there.
Alas it was not to be. Kim finished just 3 strokes out of the Top 5 as he could only muster up a -3 on the final day however it was nice to see him come close at least and give us that Sunday excitement.
We turn our attention to this week. The European Tour has the Golfsixes going on but I'm not going to cover that one. No LPGA or Champions Tour either.
So let's get to it:
Wells Fargo Championship 2018 Betting Tips:
Kind of a scary field and it's very top heavy. Most of my plays are outsiders and moreso this week than any other week.
Kevin Streelman: When you look at the big factors for Quail Hollow and what works here, Streelman by the numbers is pretty much perfect. He's had some solid performances here in the past with two top 10 finishes and is coming into it with form. My greatest concern with Streelman is you have to go back to November 2016 for his last Top 5 finish (at the OHL Classic). That's not good. I'd love to back him with higher units but the best I can do is 1/4 unit to win & E/W.
Brian Harman: Harman won it last year but it actually wasn't at Quail Hollow where he's been eh. Another one where the numbers match up though and he SHOULD perform well on this course just like Streelman. 1/4 unit to win & E/W for him as well.
Webb Simpson: Webb has been in generally decent form for awhile now. I've liked what he is doing and he performs well at this course as well. Honestly if the field was a bit slimmer at the top I'd be going for a half unit on him, however I'm going to stick to 1/4 unit to win & E/W.
Rickie Fowler: I was tempted not to take any of the top guys but after running the numbers, I think Fowler is worth a play. Coming in off the back of a great Masters and a good little rest period to a tournament where he's win before and has had some top performances. Rickie is worth backing 1/4 unit to win.
Tony Finau: I had written the tips and sent them to my friend who always proofreads and he said "Surprised you didn't pick Finau this week". On my initial looks I just wasn't a fan of Tony here but him saying that had me look back at Finau and really I think it's one where I'd regret not picking him. So 1/4 unit to win & E/W and if he wins I owe my buddy Vin a drink.
Follow @SBTSportBetting