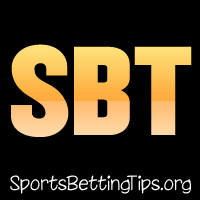 Follow @SBTSportBetting


[Get Exclusive Tips on our Patreon, Ad-Free
]
We're all yawning and hitting the coffee this morning, after that late game last night between the Blackhawks and the Ducks.
We were already rather ticked off that it was a 9pm EST start – that's late and we have families plus like an early start; but Triple overtime? Ugh.
We were just happy when the game ended, even if it meant a loss as we had the Ducks.
And how about the NBA? What a game that was between the Rockets and the Warriors. After the first quarter you'd think the Rockets had it wrapped up, but the Warriors got scrappy in a great game and for the victory.
Anyhoo – it's Wednesday and that means one thing – our weekly golf tips.
We had a nice cash last week with Phil Mickelson, and we hope to continue that this week. We've also got the Formula 1 – it's the prestigious Monaco Grand Prix, and we're excited to be offering hopefully winning betting tips for that one!
Crowne Plaza Invitational Betting Tips:
We're only offering one betting tip for this one, although we have a few possibilities where we'd recommend small bets.
The only actual betting tip is Zach Johnson. This is a course that he OWNS to be honest – I mean not literally, but he just dominates at it big time. His record is amazing and although he's not in the greatest form of his life – it seems to go out the window on this course.
Johnson is 12/1.
We also will be betting on Paul Casey. He hasn't played that much but we think he has what it takes to make the Top 10 this year. We'd recommend a bet on that, as well as possibly the winner E/W combo we always do.
We also like Kenny Perry. He's won here before – twice – and although probably won't do it we do think 250/1 is too high on Perry.
We're also going with John Senden who is healthy, and may also be a Top 10 finish contender, although we'll be placing our main bet on the usual To Win and E/W.
BMW PGA Championship Betting Tips:
This is the next stop on the European Tour, and we have two betting tips.
First up is David Howell. Coming into this one with some great form, he's a solid option if he can keep the momentum going. The only problem is lately he has struggled here.
Luke Donald is our other. He's the opposite – crap form, but great on this course.
Please note for this stop on the European Tour, the Top 6 pay at https://www.Bovada.lv for E/W bets.
Bet: For our golf bets we recommend betting To Win, then choosing E/W so we get a cash if they come in the top 5 or 6. You can do this at https://www.Bovada.lv.
Monaco Grand Prix Betting Tips:
We've got three betting tips in the F1.
First up is Bottas to finish on the podium. He's driving the 3rd fastest car in the race – we all know that – and his competitor for the podium is Massa. Massa is not an expert on this course by any means – he actually has said he hates it – and we think that could play in here.
We're also going to bet Nasr to finish in the points. This course could have a lot of rain and requires a smart driver as it is – and Nasr is as smart as they come.
We'll also do a final value bet – Verstappen Top 6. Big 5/1 for this one but the rain is what we are banking on. He loves it and we'll be hoping it rains hard and Max uses it to his advantage.
It's one of the biggest and most prestigious events in the Formula 1 season – it's the Monaco Grand Prix, which kicks off this weekend.
This event was first held in 1929. It's the course that Ayrton Senna owned – during his era, he won it a whopping 6 times including 5 in a row. His win in 1987 was actually very notable as his car had an active suspension – and that was the first time a car like that had won an F1 race. There was also a fun aftermath to that story – Monaco went nuts when he won that race and loved the guy. He got arrested a couple of days later when he was busted for riding a motorbike without a helmet. Police saw who he was and let him off no questions asked.
Although I personally am disappointed he got caught anyway. You're Ayrton freaking Senna!
One of my favourite races was actually held at Monaco. It was the '96 Grand Prix, and boy was that one full of drama. If you rememember – Schumacher had pole, however crashed on Lap 1. Damon Hill took the lead, only for his engine to due in tunnel. Next it was Jean Alesi who would take the lead, only for HIM to end up with suspension failure. The eventual winner ended up being Olivier Panis – the only time he would win a Formula 1 Grand Prix. Ended up only 3 freaking cars actually crossed the line.
In recent years, Nico Rosberg has been dominant with 2 wins in the last 2 years. Lewis Hamilton does have a win to his name though – he won the Grand Prix in 2008 here in Monaco. It's been awhile since he was standing atop the podium though.
Let's get to the betting tips:
Monaco Grand Prix Betting Tips:
It's going to be an interesting weekend, and rain has to come in to play in our tips. There's at least a 60% chance that it's going to be pouring down – especially during the race itself. Qualifying, there are also chances for rain.
First, an excellent value bet – Bottas for the podium finish. The odds on this one are a huge 5/1 which is just a great price. Bottas clearly has the 3rd fastest car on the grid, and Felipe Massa has previously said he is not a fan of this circuit. Bottas had engine problems last year which ruled him out of the race and he had to retire, but we like him to come in for value on this one.
We also think there is some solid value on Nasr points finish. 2/1 odds for that, and although Sauber has dropped back a little bit recently – it's still fundamentally a good car. Nasr is also a highly intelligent driver, and intelligence is something that is going to come into play here on this tricky course – with rain adding to it.
We're also going to go with a long shot bet of Max Verstappen Top 6. It's 5/1 for that one and a large part of it relies on the rain. He's one of those guys who have a ton of skill when it comes to wet weather racing, and the forecast will end up being a benefit to him. If it's raining during qualifying – even better!
Bring on the rain!
Follow @SBTSportBetting