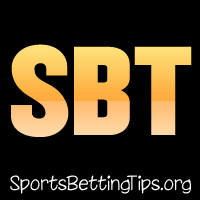 Follow @SBTSportBetting


[Get Exclusive Tips on our Patreon, Ad-Free
]
I know it's the Eastern Conference, but what Lebron James and the Cavs are doing in the playoffs is amazing. They started off being one of the best offenses the NBA has ever seen, then Love got hurt and it became the Lebron and Kyrie show, then Kyrie got hurt and they've turned into a rebounding juggernaut with JR Smith lighting it up from three. They've somehow managed to change their identity on the fly multiple times this playoffs and keep on rolling. I don't think they stand a chance against the Warriors, but anyone else? I'm done doubting them.
Tuesday saw the beautiful game of hockey, the high level intensity of the playoffs in a triple-overtime thriller between the Blackhawks and Ducks. Last night we saw an orgy of goals as the Lightning and Rangers played a 6-5 games. Both games have their merits and their fair share of excitement. The deeper into the playoffs we get the less likely those types of games become so it's nice to have seen one. Like a rare butterfly or a bald eagle.
In baseball, the most unlikely story of the season is the Houston Astros who improved to 27-14 on the season last night. The bigger story is of their pitcher Dallas Kuechel who improved to 6-0 on the season with a 1.67 ERA. Forget what you think you know about baseball, the Astros are good now.
NHL Playoffs Betting Tips:
Before Game 2 of this series I wrote "With teams this good, anyone can win on the road and anyone can come back from a deficit" and that was definitely proven in an exciting game two as the Hawks won in triple overtime. Despite failing to score in overtime, the Ducks did get plenty of chances as they hit the crossbar at least five times. Things like that are more like coin flips than anything else, simply bad luck and they should convert on more of those chances. Additionally, after playing nearly two full games two days ago you would think these teams would be somewhat tired. Tired means lapses on defense and that means goals. We're taking Over 5 goals in the Ducks and Hawks game.
MLB Betting Tips:
Today we are seeing another match-up between Madison Baumgarner of the Giants and Clayton Kershaw of the Dodgers. This is always a great pitching match-up as both men truly believe they are the better pitcher. As always, give me under 6 runs in this sure-fire pitching duel.
The Cubs and Padres play tonight in a game where their starters' ERAs combined are over 12 runs. No, their pitchers aren't really that bad but that is also not very good. Over 7 runs is a strong bet.
NBA Playoffs Betting Tips:
If there is one thing I learned from the playoffs it's that either of these teams can make really fast comebacks from the three point line. The Rockets have the obvious one against the Clippers, but their near-comeback against the Warriors in game 1 should be noticed too. The Warriors were up big, ready to cover the 10 point spread, and the Rockets went on one of their mini-runs and all the sudden it's a game. I am not letting that happen again, Rockets +10.5.
Follow @SBTSportBetting