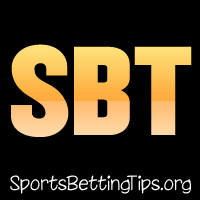 Follow @SBTSportBetting


[Get Exclusive Tips on our Patreon, Ad-Free
]
This series was never going to be easy. These were the two best teams during the regular season and they have been on a collision course this whole time. This series was never going to be easy.
Yet as NBA fans, we convince ourselves it will be. When the Bucks go up 0-2, it's about how the Raptors weren't that good and the Bucks are the next dynasty. When the Raptors do their job at home, it's the Bucks are done and Kawhi is re-signing this summer.
Tonight will answer some questions, but there will be more questions on Saturday. We both picked this series to go long and maybe we didn't pick it to go long enough. Six games seems short if everyone is just going to win their home games. Whatever happens, we're excited for it. Let's get to the tips for tonight's game five.
Graeme: I must admit that Game 4 left me completely shocked.
I don't want to say I had written off the Raptors, but I was very disappointed in their Game 3 performance despite the victory. They needed double OT in a game where they should have given the Bucks a thrashing.
Then, they turn around and give the Bucks said thrashing.
It was an exceptional game for the Raptors. I've said it before, but I'm not a fan of them – however living in Canada I do find myself rooting for them occasionally, and pay attention to them more than most teams. So while I was rooting for the Bucks in this one, I was very impressed at seeing the rest of the team step up.
Kyle Lowry is getting a lot of the plaudits but holy crap that Bench. 48 bench points from 3 players. That was exceptional.
Imagine being told before the game that Kawhi scores 19 and Middleton scores 30? You'd think it was a lopsided victory….the other way.
But now we return to Milwaukee where the Bucks have beaten the Raptors both times. Of course, the Bucks aren't unbeaten at home – they were stunned by the Celtics in Game 1 of that series.
The Bucks defense just didn't show up in that game. Just look at the stats – Bucks with 17 wide open shots (of which they only made 5) while the Raptors got 30 freaking wide open shots and nailed 14 of them. Bucks defense was bad bad bad.
It makes for an intriguing game here as the Raptors will have the energy and the confidence while the Bucks need to wake the F up.
I think this will be a real scary game for the Bucks and it wakes them up. Complacency more than anything else in that game and they step it up in Game 6.
https://www.Bovada.lvBucks -7
Vin: I've been saying throughout the playoffs that role players shoot better at home and worse on the road. There was no greater example of this than the Bucks and Raptors in game four. The Bucks bench shot just 2-for-12 from three in the game plus Nikola Mirotic shot 2-for-8 from deep. For a team that relies so heavily on the three-ball, that was huge for them. The Raptors got 48 points combined from Serge Ibaka, Fred Van Vleet and Norman Powell off the bench and that's about all you need to know about this one.
There were defensive issues, Kawhi Leonard really did a number on Giannis Antetokounmpo, but I think it really comes down to the play of the role players. That will flip in game four. That Bucks home crowd has been fantastic throughout and this is the first time we've seen the Bucks with their backs against the wall. I expect them to show up big here and the crowd to be right behind them.
That said, seven points is a lot and the Raptors are playing very well right now. I feel like this has a bit of that Toronto/Philly series where you think there's been a momentum shift and then the opposite happens. So I don't feel great about this line, especially at -7. What I do feel confident about is the over. The last three games have went over in this series and if the Bucks shoot better from three, something I believe they will do, then this should hit it easily.
https://www.Bovada.lvBet Bucks/Raptors Over 216
Follow @SBTSportBetting