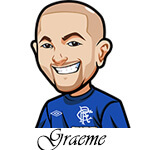 Follow @SBTSportBetting
I think I mentioned it the other day but just in case I didn't – there might be a slight interruption in tips over the next couple of days.
I'm off to Vegas for the big AEW show and am traveling light – no laptop at all! I'm just taking my backpack with me as opposed to a suitcase. I'll also be in Vegas all day Sunday with backpack on my back so don't want to be lugging it around with a heavy laptop in it.
I DID purchase a bluetooth keyboard off Amazon and am going to take that with me. That's nice and light. I'll ideally do tips when I can but I mean it's Vegas – we'll just have to see how that goes ha. As I'm not even going to bother with a tablet so I'll just be using my phone.
Anyway we'll see how it goes. Not tons of football anyway upcoming but still some playoff games.
We'll cover Fridays MLS action:
Orlando City vs LA Galaxy Betting Tips:
It's always interesting when you look at teams in a league and are able to break them up into tiers. Orlando for example you could have grouped in the same level as Cincinnati until last time out when they thumped them 5-1.
That was a great confidence boosting win for them and Orlando City have put in some immense performances at home, even if they are struggling in the league or away.
Along with Cincinnati, they have recently beaten Vancouver and Colorado. Granted neither of those teams are really killing it in the West at the moment but still impressive.
LA Galaxy are on a bad run at the moment and have dropped to 4th place in the West. They've lost the last 4 in a row with some seriously embarassing results like that 1-0 loss at home to Colorad.
Bookies have Orlando City as decent favourites in this one at 1.90. However Orlando City will be missing Dom Dwyer who has 4 goals in 13 starts. LA Galaxy haven't beaten Orlando away ever.
Galaxy just need to change things up offensively. They can't just keep crossing the ball to no-one. Chris Pontius should be up there if they are going to keep that up as he is at least solid in the air.
This is one I am going by feeling. Despite Orlandos impressive results at home, I think Galaxy can break out of their funk here even if they are still missing Zlatan Ibrahimovic.
(Odds on this page are correct as of 2019/05/22 5:16:21 PM EST but are subject to change)

Real Salt Lake vs Atlanta United Betting Tips:
Real Salt Lake are currently mid table in the West, and Atlanta are 4th in the East.
Atlanta had a great run going but were stopped away to New York Red Bulls. That was harsh for them as they hadn't conceded a goal in a LONG time prior to that. However they're still a tough team to beat defensively.
Real Salt Lake are a rather inconsistent team. They've come in to this one with two wins in a row though over Toronto and Colorado.
Atlanta might be missing Tito Villalba who sustained a knee injury against the Red Bulls.
I think Atlanta will bounce back here. They're playing excellent football at the moment and Real Salt Lake are very inconsistent. It could be a case of when the run comes to an end it means the team collapses briefly. However I like Frank De Boer to keep things going here. The defence has been excellent and one loss shouldn't affect that.
(Odds on this page are correct as of 2019/05/22 5:16:21 PM EST but are subject to change)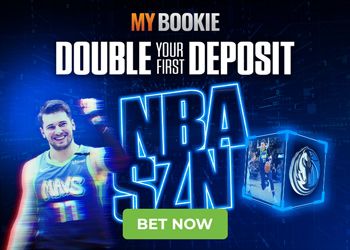 Follow @SBTSportBetting