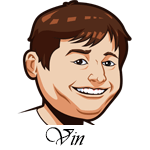 Follow @SBTSportBetting
First the Penguins took a 3-2 lead in the series with a dominating 7-0 win in Pittsburgh. It looked like the Senators were done and the Penguins would cruise to another Stanley Cup Finals appearance. Then game six in Ottawa happened and the Senators were able to even the series thanks to some solid defense and outstanding goaltending from Craig Anderson. We know see game seven tonight and it should be a good one. The Penguins are a large home favorite, but there is something about this Senators team that makes you think they can win it. They don't quite have the talent, but they have played outstanding (minus the seven goal game) and have been one of the most resilient teams in the playoffs.
Another resilient team will be playing tonight as the Boston Celtics host the Cleveland Cavaliers in an elimination game. This game looked like a sweep as the Cavs won the first two games handily as Isaiah Thomas went down with an injury. The Celtics showed up as the best version of themselves in game three and grabbed a win to break the Cavs undefeated run. The Cavaliers have a chance to close it out tonight, but Boston will be playing at home in front of a loud crowd.
Notable Upcoming Bets:
NBA Playoffs Betting Tips:
I've seen a lot of references to Celtic pride over the last week and that is honestly the only thing the Celtics have going for them in this series. LeBron James had one bad game and three magical ones, Kyrie Irving can score on anyone and the rebounding battle has favored Cleveland. Still, they won game three and kept game four closer than the spread. They are a well coached team and they are able to take advantages of Cleveland's defensive weaknesses. I think tonight is the night that the Cavaliers close this thing out, but I think it will be close. Boston +10 will show up ready to play and feed off the home crowd.
NHL Playoffs Betting Tips:
This is game seven of the Conference Finals for a chance to play for the Stanley Cup. For a lot of these guys, this is the biggest game of their life up to this point and they will show up ready to play for this one. I think this game is going to be hard hitting, defensive and close. Shots will be hard to come by and goals will be even harder. Under 5 goals feels like a lock. Only two of the previous six went over the total and they can both be considered blowouts. I'd be shocked to see a blowout here.
A high scoring game would benefit Pittsburgh, but they are unlikely to get one. I think a close game favors Ottawa and that's what this will be. The odds aren't quite in their favor, but I think this betting line is weighing a bit too heavily on game five and ignoring the rest of the series. Outside of that outburst, the Penguins have only scored five goals in the series. That, to me, points to Ottawa having at least a coin flip's chance of winning this. Based on the line which has them at nearly 2-1 underdogs, I'll take it. Ottawa +170.
Follow @SBTSportBetting