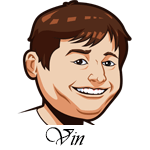 Follow @SBTSportBetting
A 1-1 record last night.
We got the easy win with the 76ers over the Jazz in NBA 2K sims, but the Chiefs fell just short in the Madden 2020 sim. They had a 10-point lead in the fourth quarter, but allowed the Eagles to tie it up before hitting a field goal to get the win.
Yesterday, the NHL announced their plan to return. The top four teams in each conference will receive a first-round bye and play in conference-based round robins of three games to determine the top-four seeds. The remaining 16 teams will play best-of-five series to determine which eight will advance to the second round. The playoffs will then continue as we've come to expect over the past few years. It is looking like late June or early July as the earliest for this plan.
While the NHL took one step forward, the MLB seemingly took one step back. They put forward a plan that would cut the salaries of the top players in the league as much as 1/4th. The plan would see the biggest stars in the game take the biggest hits with a salary structure like this:
$563,501 to $1 million paid at 72.5%
$1,000,001 to $5 million paid at 50%
$5,000,001 to $10 million paid at 40%
$10,000,001 to $20 million paid at 30%
$20,000,001 and up paid at 20%
Under the previous agreement of pro-rated salaries, Mike Trout would've made $19,065,84 of his $37,666,666 salary. Under this plan, he would have a base salary of $5,748,577. That's a big ask by the owners and pretty much the opposite strategy of the NBA who are looking to get the biggest stars on board first to make a go of it.
The owners in MLB have made record profits over the past couple of years and not sharing that because they are the ones taking the financial risk all this time. Well, this is that risk and they are trying to pass the buck the second it comes. This comes on top of many MLB teams stopping pay to minor league players, many of whom only make $400 per week. It's seemingly less and less likely this season happens.
There is a NASCAR race tonight as well as the Wednesday Night Wars of professional wrestling. There is a chance that this race tonight gets rained out and if it does they will do the show tomorrow afternoon. The uncertainty of the weather has me a bit scared to make a pick here, but I do like Martin Truex Jr. #19 +450, Chase Elliott #9 +500, and Kevin Harvick #4 +900 as my small bet picks of the day.
Notable Upcoming Bets:
NXT Betting Tips:
Timothy Thatcher vs. Matt Riddle: The rumors are strong that Matt Riddle is on his way out of NXT and on his way to SmackDown. What better way to do that than by building his replacement on the roster with a clean loss to Thatcher here? We've seen this time and again from WWE over the years and I would not be surprised to see them doing it once again here.
Bet Timothy Thatcher -200 at 888 (Americans try BetOnline)
Kushida vs. Drake Maverick vs. Jake Atlas: I don't have strong feelings on this one, but I do believe that Atlas has a decent chance to win this and these odds are crazy. Drake doesn't work here anymore so I don't think he wins. Kushida is the favorite for a reason, but NXT could build a new star with an Atlas win and it's worth a small bet at these odds.
Bet Jake Atlas +950 at 888 (Americans try BetOnline)
Follow @SBTSportBetting