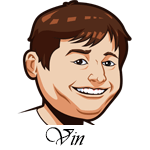 Follow @SBTSportBetting
A tough day yesterday at 0-2. 69-45 on the season.
A rough couple of days here, but we are still way up on the season and I am still believing in the system. Even with the last couple of days we are 32-19 in May for +5.56 units. Things are looking good and if you are betting these tips, you are profiting.
Last night was tough though. We laid the runs with the Rangers and they lost outright 4-2. This offense just couldn't get it going last night despite facing what I consider to be some very hittable pitchers.
The Mariners are officially on my oh-no-nos list. They were once again in a good position to win and completely got blown out. Anything can happen, but it's unlikely that we'll be backing them again this season. That bullpen is just… no.
Washington Nationals vs. Cincinnati Reds Betting Tips:
This one was a surprise to me, but the numbers on Patrick Corbin's road starts aren't great (for him) at 3.60 ERA/4.65 and the Great American Ballpark is a dangerous place to play. The Reds offense isn't my favorite, but they have been slowly heating up and I think they can get a few here. A big part of why the system spit this game out is that the bullpen of the Nationals is once again awful. They've really been struggling of late and if the Reds can get Corbin out early, they can win this game.
The Nationals offense is also pretty bad against right handed pitching with a .705 OPS/84 wRC+. Tyler Mahle is a decent pitcher at 4.15 ERA/4.11 FIP, but he does have good strikeout numbers and low walks. The bullpen behind him is pretty great and I like the Reds today.
Bet Reds -110
Houston Astros vs. Oakland Athletics Betting Tips:
I know the Astros offense is beat up, but they are still the Astros and Mike Fiers stinks. He has a 5.00 ERA/5.32 FIP in 12 starts this season and I just want to remind you that one of those starts was a no-hitter. He's a slow pitcher who can be exposed by a powerful offense. Even without Carlos Correa and George Springer, the Astros are a powerful offense.
Brad Peacock has been great for Houston thus far with a 3.19 ERA/2.96 FIP. He's also backed up by the best bullpen in baseball in a pitcher friendly park. This line is ridiculous in my opinion, jump on Houston.
Bet Astros -121
Follow @SBTSportBetting