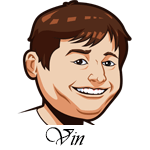 Follow @SBTSportBetting


[Get Exclusive Tips on our Patreon, Ad-Free
]
A 1-0 record last night.
The Rays got a nice start out of Charlie Morton yesterday, but the offense was unable to breakthrough early. This game was tied 1-1 late and I was getting a bit worried about the Rays. Luckily, Brandon Lowe came up big in the ninth with a two-RBI homer to give us the win.
I was at the Rockies and Brewers game yesterday and that was… not fun. They do shuttles from local bars so you can save on parking and I went that route for the game yesterday. After the Brewers fell down 7-0 in the second I was regretting that decision. I ended up staying the whole game and the Brewers did make it somewhat interesting, but this team just bled runs yesterday.
A pretty full slate for Friday and a lot of games that the system likes. Let's get into it.
Atlanta Braves vs. Miami Marlins Betting Tips:
This moneyline is a bit higher than I'd like it to bet, but I really like the Braves here and am willing to go for it.
Jose Urena is always a pitcher I don't mind targetting as he's posted a 5.08 ERA/4.46 FIP thus far this season. The Marlins bullpen isn't much better and I think the Braves offense is really dangerous. Freddie Freeman and Ronald Acuna Jr. have been playing well, but I think their power numbers could stand to go up and will do so soon.
The Braves send Kevin Gausman who isn't normally my style of pitcher, but this Marlins offense stinks. They have a 73 wRC+ with just a .626 OPS on the year.
Bet Braves -155
Kansas City Royals vs. Detroit Tigers Betting Tips:
Matthew Boyd is having a breakout season thus far this year. He's posted some big time strikeout numbers and he has a 3.13 ERA/2.21 FIP on the season. He draws a nice match-up here as the Royals have just a .659 OPS and 75 wRC+ against left handed pitchers on the season.
The Tigers offense is definitely below average, but Jorge Lopez is… more below average. He has a 5.08 ERA/5.23 FIP on the year with a bad HR/9 rate. I think the Tigers can get some runs off him early and Boyd can do the rest.
Bet Tigers -147
Toronto Blue Jays vs. Texas Rangers Betting Tips:
Mike Minor is an extreme flyball pitcher who is having a great start to the season thus far. He's posted a 2.88 ERA/3.84 FIP and has been pretty good to us this season. The Blue Jays are hitting for a .666 OPS with an 80 wRC+ on the season against left handed pitchers. I think he'll continue to do well here.
The Jays send Trent Thornton who has posted some good strikeout numbers this season, but has given up runs with a 5.08 ERA/4.36 FIP. The Rangers offense has been the best in the league against right handed starters with an .844 OPS. It could be a long day for him.
Bet Rangers -145
Arizona Diamondbacks vs. Colorado Rockies Betting Tips:
Who is ready for some runs? Because I think this game is going to be crzy with them.
Robbie Ray is a strong strikeout pitcher, but walks and homeruns have been an issue early. He has a 4.18 ERA/4.11 FIP and you know how Coors Field can blow those numbers up. The Rockies offense gives me worries, but they really hit well in the Brewers series and are playing their best ball of the season thus far.
The Rockies send Tyler Anderson who has really, really struggled with walks and homeruns. He has a 11.34 ERA/7.44 FIP on the season and the Diamondbacks have a 123 wRC+ with a .856 OPS against lefties on the season. Let's see some runs here.
Bet Diamondbacks/Rockies Over 11 Runs
Follow @SBTSportBetting