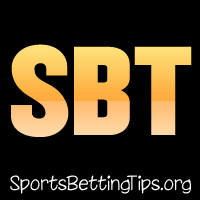 Follow @SBTSportBetting
A surprising result last night as the Philadelphia 76ers blew out the Toronto Raptors.
No-one but Leonard seems to be stepping up for the Raptors and that hurts big time. Lowry and Green didn't do much and the Raptors are in danger of being eliminated. Especially with Joel Embiid putting up performances like that.
Today is Friday, May 3rd and we've got two game 3s with venue changes as we go to Boston and Portland.
Let's get to it:
Bucks vs Celtics Game 3 Betting Tips:
Vin: This series heads to Boston and it will be very interesting what this game looks like. The Bucks live and die by the three-ball and they were really falling in game two as they made twenty in the game. That kind of thing is great when it works, but on the road in a hostile environment I am not sure they are going to be falling so easily.
Outside of that, the thing that really jumps off the page for me when looking at game two stats is Kyrie Irving's nine points. That can not and will not happen in game three. He is one of the greatest individual scorers in the game and this team needs him to score. Their offense has been kind of flat in these playoffs, and they have the statistically worst offense still alive in the playoffs. They need a big Kyrie game and I think they'll get it here.
The Bucks could very well steal this game though. Giannis Antetokounmpo had a great game two after struggling in game one while Khris Middleton showed that he is a playoff-killer. My issue with backing them here is they feel too locked into their rotations. Giannis has not been playing big minutes and that could bite them. I think he should be in the low 40s, but he's been in low 30s all playoffs.
I want to go Bucks here, but I just can't bring myself to do it. The Celtics are tough at home and this the Bucks first real difficult road game of these playoffs.
https://www.Bovada.lvCeltics -2
Graeme: I disagree big time with Vin and I am surprised at his pick.
The Bucks were woken up. Game 1 was in retrospect pretty standard – they thought things were nice and easy and then that happened. They may make that mistake again but they won't make it in Game 3 in Boston. They'll be prepared for a war.
https://www.Bovada.lvBucks +2
Nuggets vs Blazers Game 3 Betting Tips:
Vin: I am of a similar thought here as the Blazers really put a hurting on Denver in game two of their series and now get to head home. This Portland crowd has been great throughout the playoffs and I expect them to really bring it here.
Much like Kyrie in the Boston series, Damian Lillard had an off-game in game two. It didn't end up mattering as the rest of the team picked up the slack for him, but I don't see him struggling like that again. I think the Blazers really unlocked some things on offense that will be tough to adjust to.
I am always scared at the Nikola Jokic factor, but if Enes Kanter can bring that same energy that he brought in game two then this should be a strong win for Portland.
https://www.Bovada.lvBlazers -4
Graeme: Damian Lillard continues to be the story for the Blazers. It's all about him. And as we see so many times when a player has an off game, they come out blazing (pun intended) the next game.
Lillard going to run wild tonight.
https://www.Bovada.lvBlazers -4
Follow @SBTSportBetting